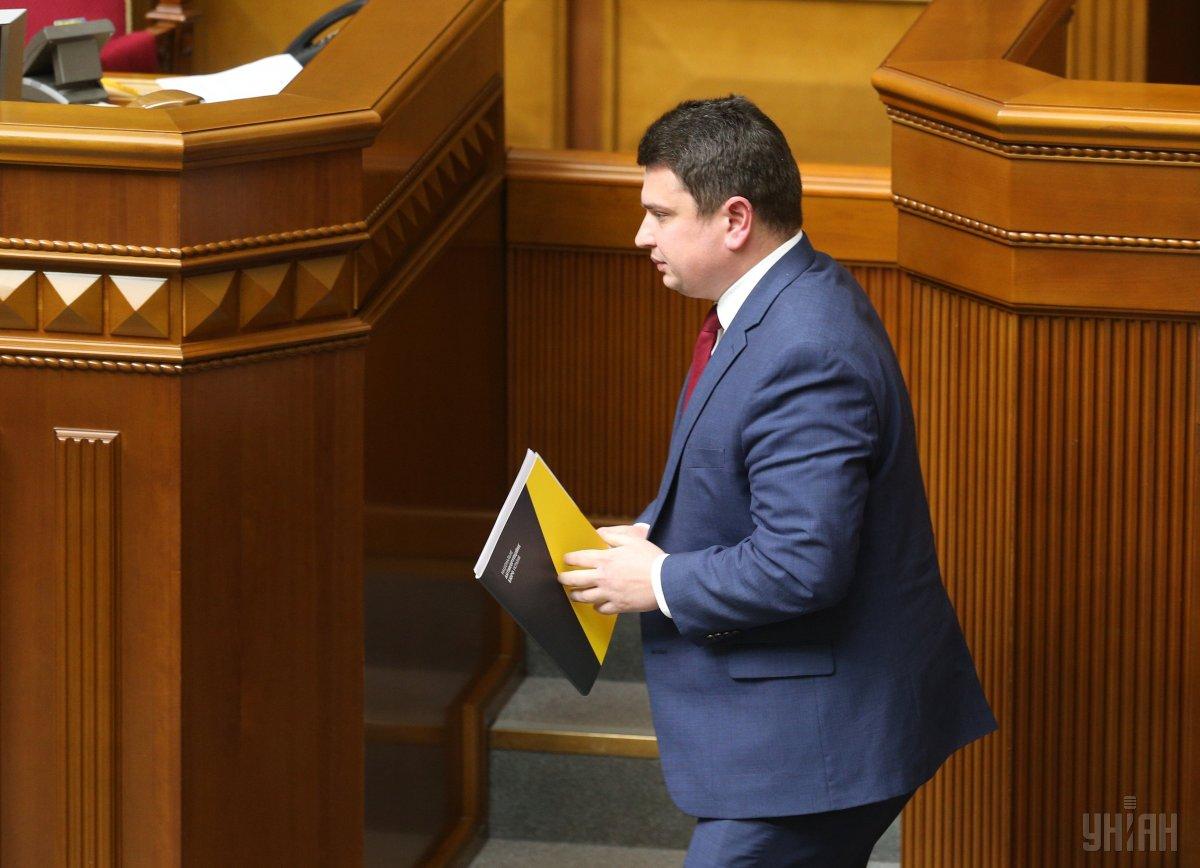 Photo from UNIAN
A draft resolution on the dismissal of Artem Sytnyk from the post of head of the National Anti-corruption Bureau of Ukraine (NABU) has been registered in the Verkhovna Rada, Ukraine's parliament.
Document No. 3039 was posted on the parliament's website on February 7.
The decision was signed by 216 lawmakers.
Read alsoElite leisure in Rivne region: Court finds NABU head Sytnyk guilty of corruption
As UNIAN reported earlier, in May 2019, the State Bureau of Investigation (SBI) opened criminal proceedings against Sytnyk. He was accused of having a free vacation in the elite hunting grounds of the Polisske-Sarny farm in Rivne region, and his friend, businessman Mykola Nadeyko, paid the bills. Nadeyko paid not only for hotel accommodation, but also for food and expensive entertainment.
Sytnyk believed there was no corpus delicti in the case, and it should be closed. But the court rejected his appeal, having thus backed the ruling of the court of first instance, which found Sytnyk guilty of committing an act of corruption and imposed a fine worth UAH 3,400 (or US$138 at the current forex rate) on him.
On December 13, the Rivne Court of Appeals upheld the decision of the court of first instance in Sytnyk's elite vacation case.