White House: No US supplies of offensive weapons to Ukraine
The United States does not intend to deliver offensive weapons to Ukraine, as this would not contribute to a peaceful solution of the conflict in the east of the country, according to a statement of White House Press Secretary Josh Ernest, Russian news agency RIA Novosti has reported.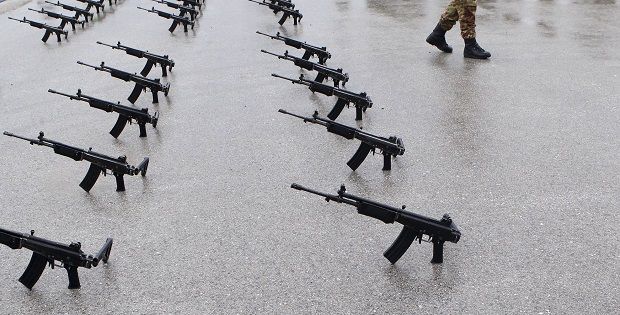 REUTERS
"The president's view has not changed about, at this point, not providing additional offensive military assistance to Ukraine… [as] providing additional offensive military capabilities to Ukraine, in the mind of the president, would only further escalate a situation that must be resolved diplomatically," Earnest told journalists on Sunday at the G7 summit in Germany.
He noted that the United States had already provided military assistance to Kyiv, which he said reflects "the depth of U.S. commitment to Ukraine. 
On May 15, the U.S. Congress passed a defense budget bill that would allocate $300 million in lethal defensive weapons for Ukraine government forces. However U.S. President Barack Obama has so far been reluctant to provide such assistance to Kyiv.
If you see a spelling error on our site, select it and press Ctrl+Enter