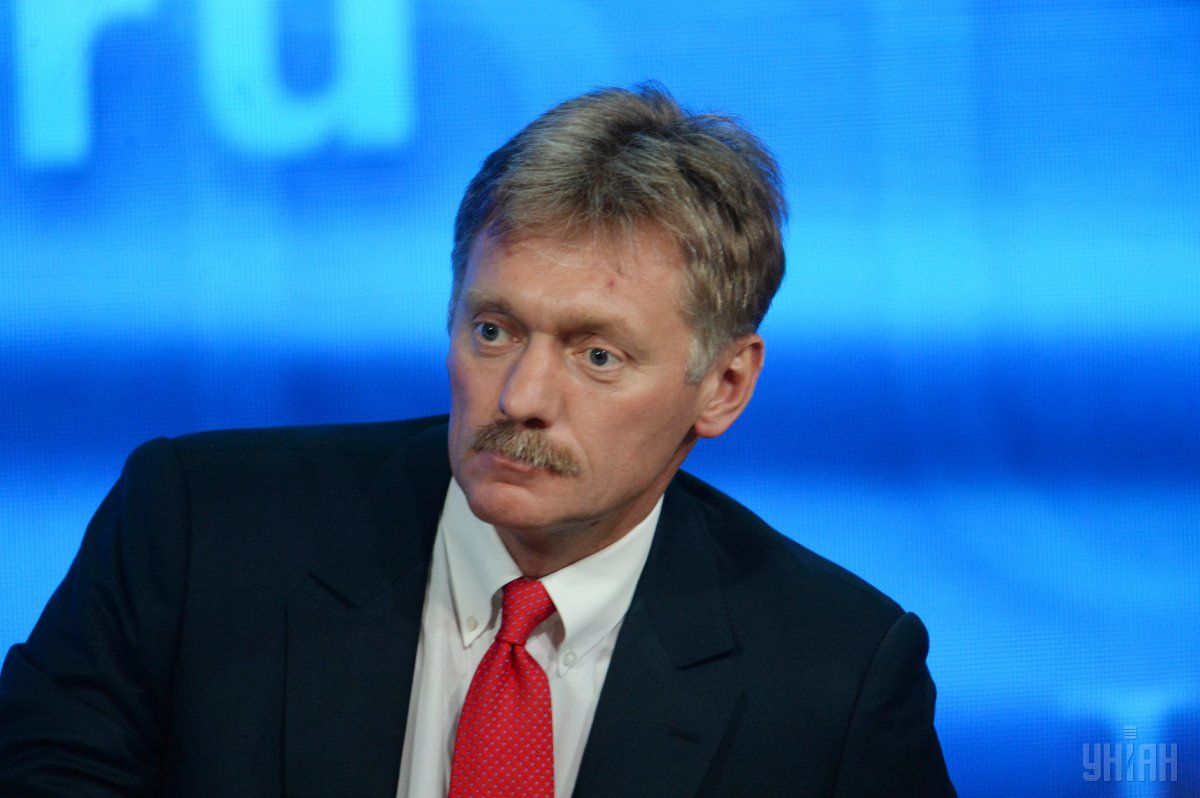 Photo from UNIAN
Kremlin spokesman Dmitry Peskov has confirmed the Russian Foreign Ministry's readiness to send Russia's ambassador to Kyiv, although there have been no substantive talks on this issue.
"It's premature to speak about the candidates. In general, you see certain contacts take place between the two presidents and at the expert level. At the same time, there has been no substantive conversation about the exchange of the heads of the diplomatic missions. Although, of course, such readiness has been declared by the foreign minister," he told journalists, according to an UNIAN correspondent in Russia.
Read alsoRussian FM Lavrov speaks about possible exchange of ambassadors with Kyiv
As UNIAN reported earlier, Russian Foreign Minister Sergey Lavrov said the Russian side did not mind returning its ambassador to Kyiv and receiving the ambassador of Ukraine in Moscow.
In September 2018, the Ministry of Foreign Affairs of Ukraine informed the Russian Federation of the intention not to extend the Treaty of Friendship, Cooperation and Partnership between Ukraine and the Russian Federation.
The Treaty on Friendship, Cooperation, and Partnership between Ukraine and the Russian Federation was signed by the then Ukrainian President Leonid Kuchma and his Russian counterpart Boris Yeltsin on May 31, 1997.
The document fixed the principle of strategic partnership, the recognition of the inviolability of the existing borders, respect for territorial integrity and mutual commitment not to use its territory to harm the security of each other.
It was automatically renewed on each 10th anniversary of its signing, unless one party advised the other of its intention to end the treaty.
The Treaty expired on April 1, 2019.
UNIAN memo. On February 23, 2014, the Russian Foreign Ministry recalled Russian Ambassador to Kyiv Mikhail Zurabov to Moscow, who had occupied the post since 2009. After that, Andrey Vorobyov became Chargé d'Affaires of the Russian Federation in Ukraine, but he died on May 30, 2016. Since November 2016, Alexander Lukashik has been serving as Chargé d'Affaires.
Ukraine recalled the then Ambassador to Russia Volodymyr Yelchenko in March 2014. Since 2015, Ruslan Nimchynskyi has been serving as Chargé d'Affaires of Ukraine in the Russian Federation.