Yatseniuk on G7 summit: No one taking any backwards steps on Ukraine
The G7 summit statement shows that these nations' support for Ukraine has been confirmed, and none has taken a single step back, with sanctions and pressure on Russia to be continued, Ukrainian Prime Minister Arseniy Yatseniuk said at a meeting with the Ukrainian community in the United States during a working visit to Washington, the press service of the Cabinet of Ministers reported on Tuesday.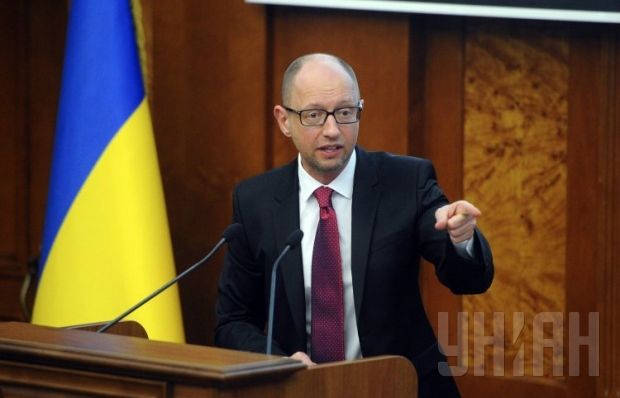 UNIAN
According to Yatseniuk, the Ukrainian question was one of the key ones discussed during the G7 summit, which was held in Germany.
"The statement on the results of the G7 summit says, first of all, that no one has taken a single step back," he said.
"Moreover, the G7 countries have made it clear that the issue of lifting the sanctions will be possible only in one case – if the Russian Federation fully implements the Minsk agreements and if they leave the territory of Ukraine," Yatseniuk said.
"In any case, our Western partners should not under any circumstances forget about the issue of Crimea. According to the statement on the results of the summit, the G7 countries condemn the illegal annexation of the Crimea and will never recognize it," he said.
If you see a spelling error on our site, select it and press Ctrl+Enter