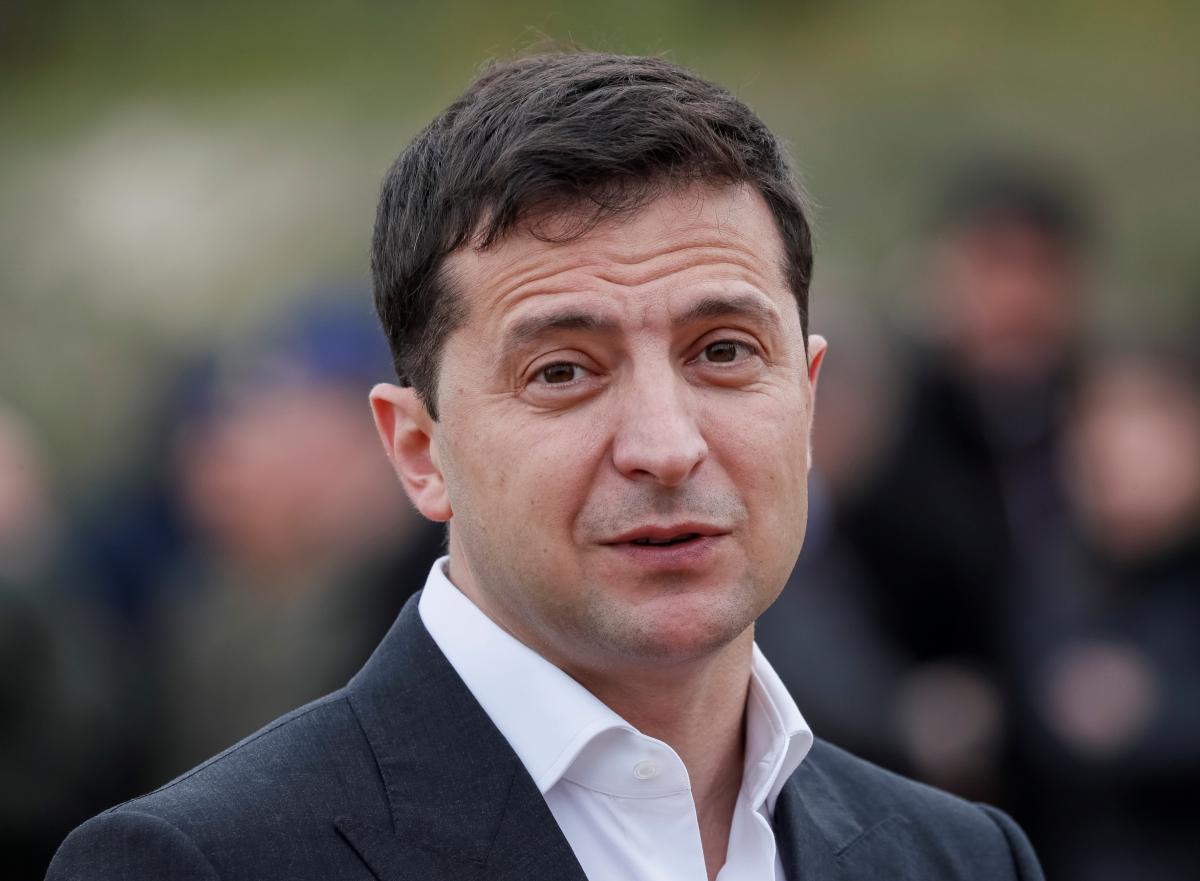 REUTERS
Ukraine's President Volodymyr Zelensky continues enjoying the highest confidence of Ukrainians, while the ruling Servant of the People Party still tops the rating of the country's political parties.
Zelensky gains 49% of confidence among the respondents, while 39% do not trust him, as evidenced by the findings of a survey carried out by the Sociological Association of Ukraine and presented at a press conference in Kyiv on Thursday, according to an UNIAN correspondent.
Read alsoPoll: Zelensky's popular rating now under 50% in Ukraine
However, sociologists note the level of confidence in other politicians has a negative trend. Some 36% trust Chairman of the Verkhovna Rada Dmytro Razumkov, while 63% do not trust him. Ukrainian Prime Minister Oleksiy Honcharuk's figures are 13% and 79%, respectively.
In addition, the survey shows 22% of citizens trust the Verkhovna Rada, Ukraine's parliament, while 69% do not trust. The Cabinet of Ministers, Ukraine's government, scores 19% and 76%, respectively.
The Servant of the People Party is the leader among those who have decided and intend to vote for their favorite party (43.2%). It is followed by the Opposition Platform – For Life Party (11.9%), the European Solidarity Party (10.1%), and the Batkivshchyna Party (9.2%). Other parties receive less than 4% of the public's support.
The poll was conducted on February 3-7 through personal formalized (face-to-face) interviews. The study involved 1,525 respondents aged 18 and older. The sample is representative of age, gender, region and type of settlement. The margin of error is no more than 2.5%.