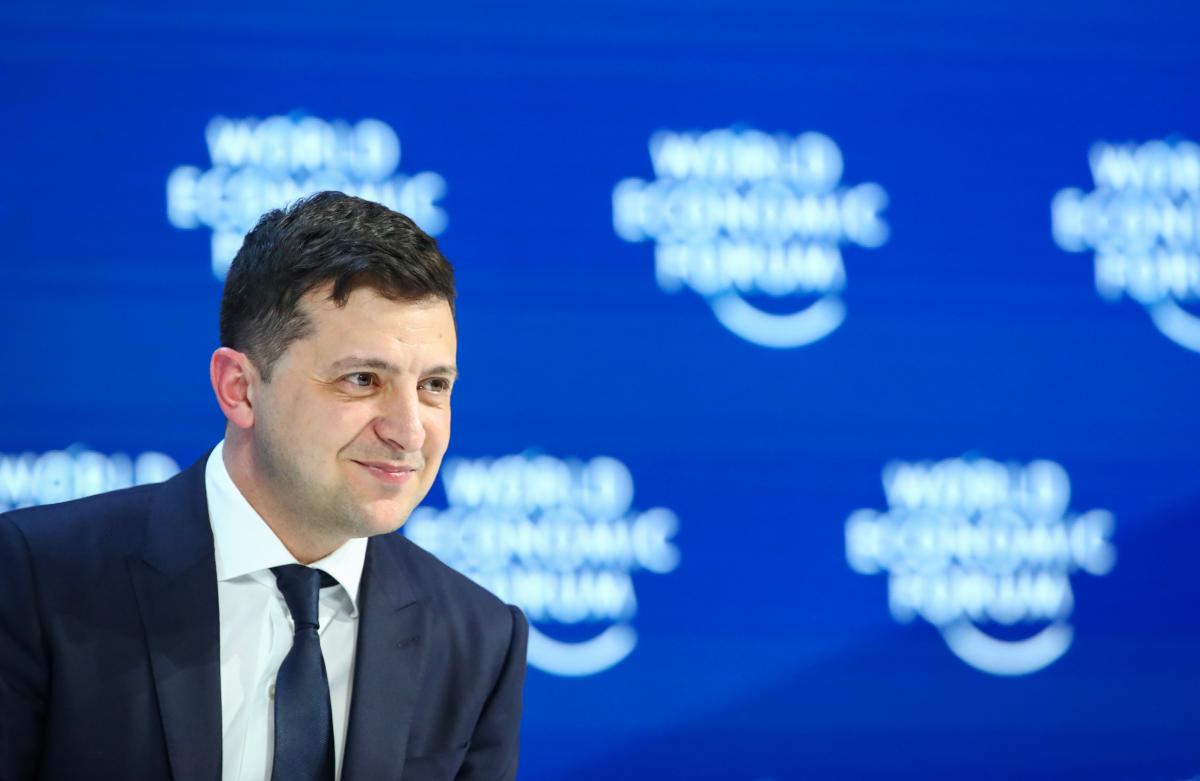 REUTERS
During the stay of Ukrainian President Volodymyr Zelensky in Oman in January this year, Nikolai Patrushev, Secretary of the Russian Security Council, also came to this country, claims RFE/RL's investigative project "Skhemy" [Schemes].
Skhemy's investigation says Patrushev arrived on the night of January 8 on the same Bombardier Global Express 6000 charter plane (tail No. 9H-VJN), which took the Ukrainian president from Muscat to Kyiv a day later in the wake of the news on the crash of a UIA passenger jet in Iran.
Journalists say that the information about Patrushev coming to Oman from Moscow, initially received from a source, was later confirmed by an independent source who apparently had access to the data from the Russian border crossing data base, operated by the Border Guard Service, which is part of the FSB.
Patrushev made no public appearances on that specific day, January 8, journalists reported after monitoring Russia's information space.
"Putin's trusted security operative, secretary of the Security Council of the Russian Federation flies to Oman precisely at the time President Zelensky is resting there. He doesn't fly on a government plane, instead using a chartered flight, which is difficult to tie to specific individuals. It is this charter that later becomes available to President Zelensky for his urgent return to Kyiv, which for some reason ended up being delayed for almost a day," the report says..
Read alsoZelensky cuts short Oman visit following Tehran crash news
The President's Office has said that the head of state is not acquainted with Patrushev and had no contact with him on the phone or in person. At the same time, the report says, the president ignored the journalists' question about the reasons why Zelensky used the very private plane which Secretary of the Russian Security Council Patrushev used to get to Oman.
The Russian Security Council said that only Patrushev's spokesman could comment on these issues, while no comment had come by the time of the investigation was released.
According to Roman Dobrokhotov, chief editor of The Insider (Russia), Patrushev, as a security official, is the second-ranking person following president.
"And the security forces, of course, play a key role in Russia. In this area, he will remain the key guy – while Putin is in power," explains Dobrokhotov.
As UNIAN reported earlier, on January 5, President of Ukraine Volodymyr Zelensky was spotted in Oman – a number of media outlets reported that he was there on vacation with his family, publishing a photo of him.
A few hours later, the President's Office confirmed that Zelensky was staying in Oman: they noted that the president went there with his family at his own expense on a charter flight.
At the same time, the President's Office reported of highest-level meetings" that were scheduled for the head of state "for the coming days".