president.gov.ua
Ukrainian President Volodymyr Zelensky has paid tribute to Ukrainians fallen during the Soviet-Afghan war.
On the eve of Memorial Day to commemorate the military personnel who died while serving in the Ukrainian Armed Forces in the territory of other states, the Ukrainian president participated in a commemorative event near the Memorial Complex to Ukrainian citizens fallen in Afghanistan, according to the president's press service.
Read alsoZelensky to attend Munich Security Conference 2020
Together with soldiers of the honor guard, Zelensky laid flowers to the monument that is part of the Memorial.
Those present honored the memory of the fallen citizens of Ukraine with a moment of silence.
Ukraine marks the Day of Honoring the Memory of Participants in Combat Actions in Territories of Other States (Memorial Day) on February 15. It was introduced in 2004 to commemorate the anniversary of the withdrawal of Soviet troops from Afghanistan.
More than 3,000 Ukrainians were killed and over 8,000 were injured during the Soviet-Afghan war (1979-1989); 72 people are considered missing or captured.
On Memorial Day, Ukraine also commemorates those who took part in other wars – military personnel who participated in international operations in Chile, Spain, Egypt, Vietnam, Ethiopia, on the island of Cuba and other "hot spots" in the world.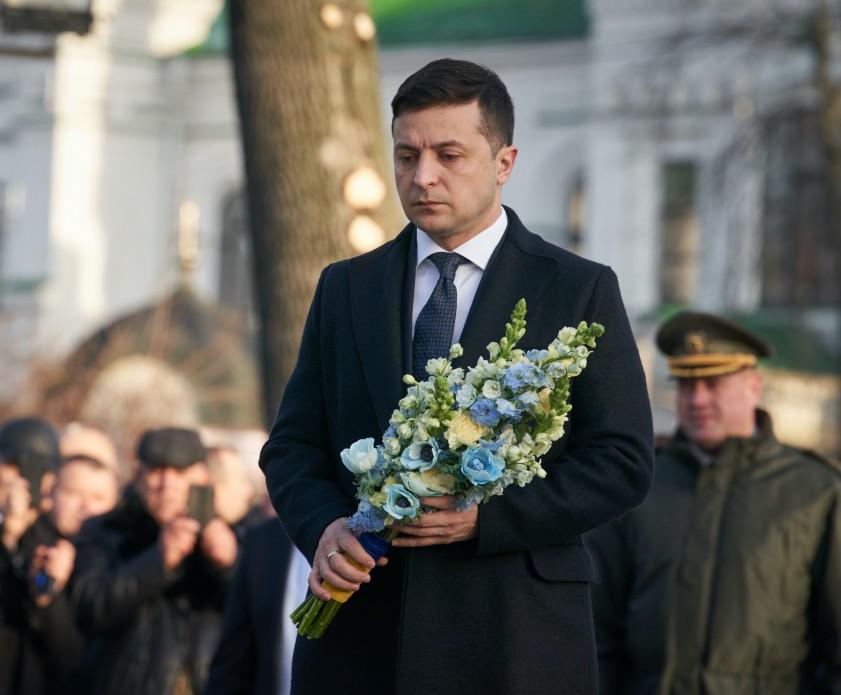 president.gov.ua