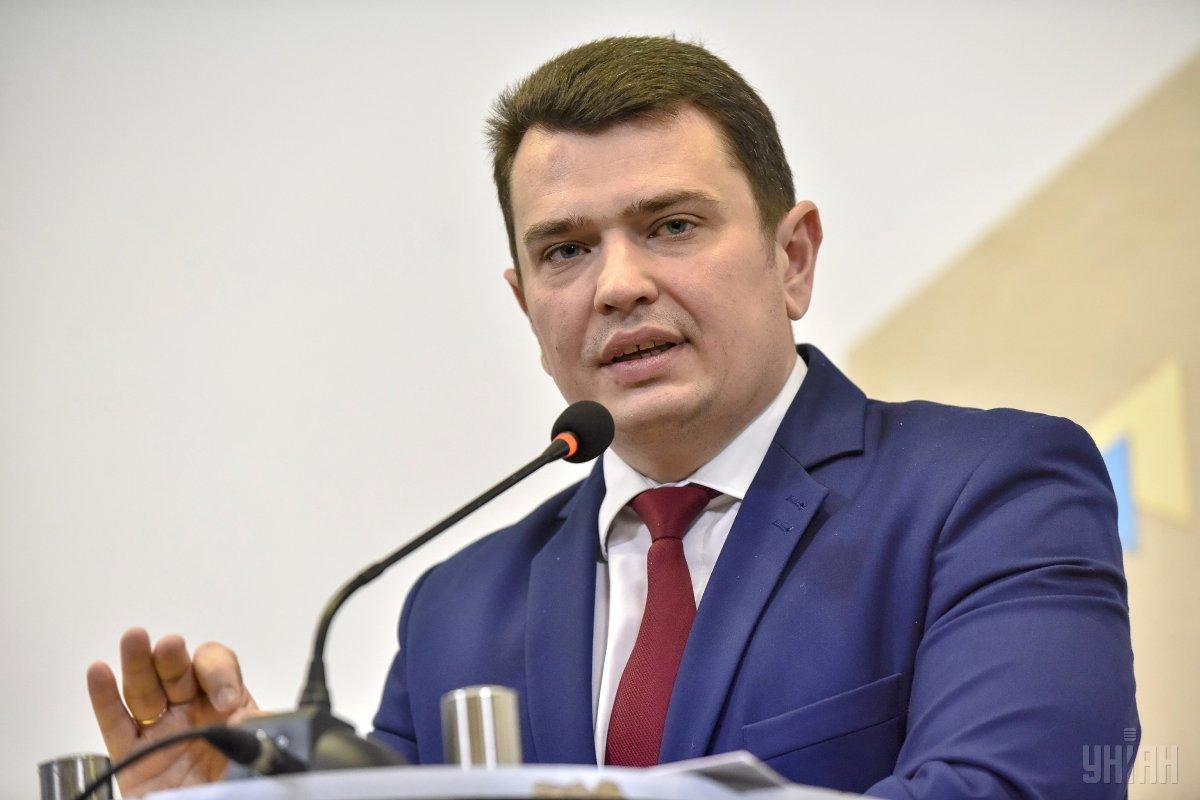 Photo from UNIAN
Mykola Nadeyko, the main witness in the corruption case against Director of the National Anti-corruption Bureau of Ukraine (NABU) Artem Sytnyk, has told how he had met people with money from occupied Crimea at Sytnyk's request.
In an interview to the news portal Strana, Nadeyko said Sytnyk had instructed him to meet some friends who arrived from annexed Crimea.
"We met on the border with Crimea, but on our territory. A couple, as I understood from the conversation, brought money to Sytnyk, apparently, for the plot sold in Crimea. I don't know what kind of plot and how much it was sold. These people, most likely, were intermediaries in the transaction, some of his friends. We spent the night at Sytnyk's house, and the next day he drove them to the airport," Nadeyko said, the Ukrainian news outlet Obozrevatel said.
Earlier, Ukrainian journalist Sergii Ivanov wrote about Sytnyk family's deal in occupied Crimea. It is about a plot, which was registered by Sytnyk's wife under the Russian legislation and sold for RUB 900,000. In 2015, Hanna Sytnyk, the wife of Artem Sytnyk, gave a power of attorney for the right to alienate property to Russian citizen Nebyvaylova. On the same day, Artem Sytnyk gave his wife consent to the alienation of the said plot. On August 1, 2017, the Russian occupying authorities in the city of Sevastopol registered the ownership right of Hanna Mykolaivna Sytnyk on a land plot of 0.0416 hectares in Sevastopol. On the same day, the Sytnyks sold a plot for RUB 900,000 through an intermediary, of which RUB 6,600 were paid to the Russian budget as a fee. These operations were not mentioned in Sytnyk's income tax declaration.
It is also noted Nadeyko is an adviser to the sister of businessman Oleg Bakhmatyuk, against whom Sytnyk has opened criminal cases. The businessman himself said in an interview that the motives for pressure on the witness and personal revenge for recognizing Sytnyk as a corrupt official became the reason for the prosecution of Bakhmatyuk by NABU.