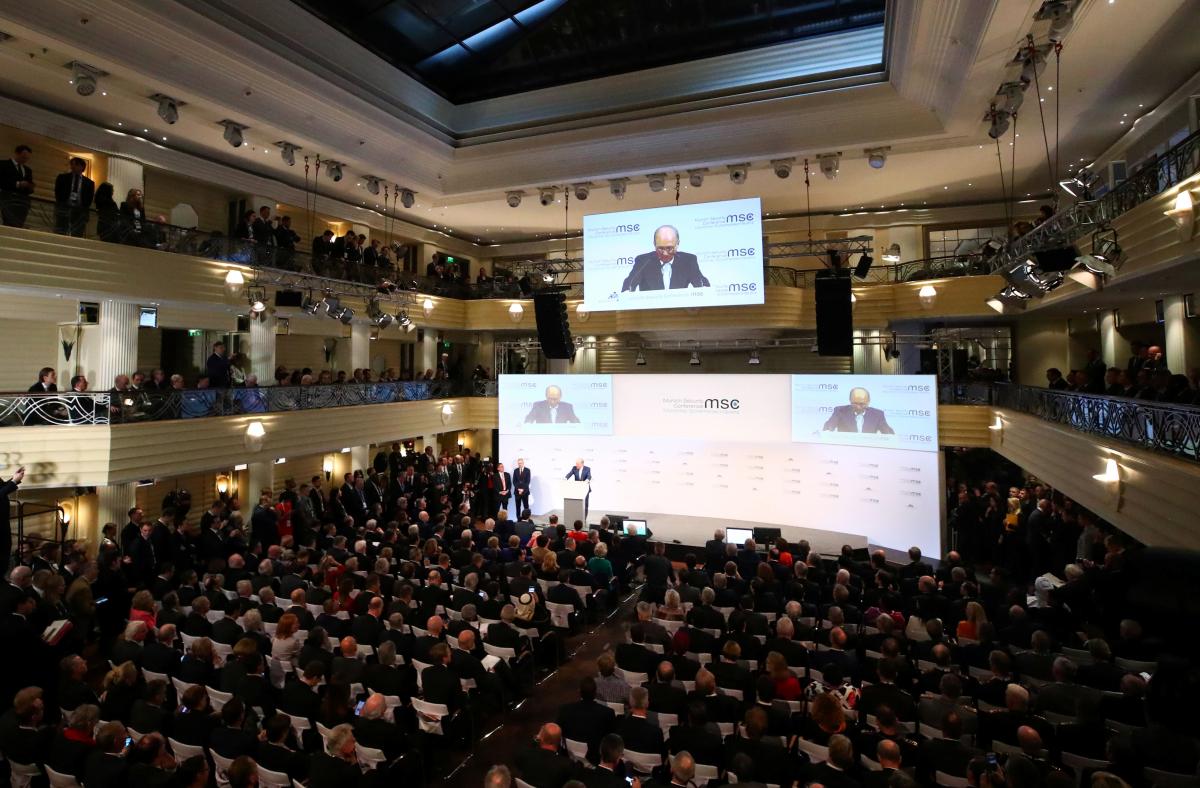 REUTERS
A so-called Donbas settlement plan has been removed from the site of the Munich Security Conference, which offered 12 steps to achieve peace in eastern Ukraine and which a group of U.S. experts and diplomats said used "Kremlin-friendly" terms.
Also, the notion was deleted from the site, stating the plan had been co-authored and supported by the Munich Security Conference, European Pravda reports.
There have been no reports yet to explain the move.
As reported earlier, 12 steps to achieve peace in Donbas were put forward today in a so-called settlement plan announced at the Munich Security Conference. The document notes that three Ukrainian experts took part in its development, all of whom are known for their cooperation with Russia and taking into account Russia's interests: Vasyl Filipchuk, Oleksandr Chaliy, and Oleksiy Semeniy.
Read alsoZelensky brings "fresh energy" to peace efforts in Donbas: Munich Security Conference report
Conference leader Wolfgang Ischinger earlier said the West should cooperate with Russia, despite the Kremlin's numerous violations of international law.
Some steps, proposed by the mentioned plan "echo Kremlin negotiating proposals or disinformation themes," the Atlantic Council earlier said in a statement.
"More importantly, the document describes the problem to be resolved in Kremlin-friendly terms, perhaps in order to persuade members of the Russian elite to sign," the statement said.