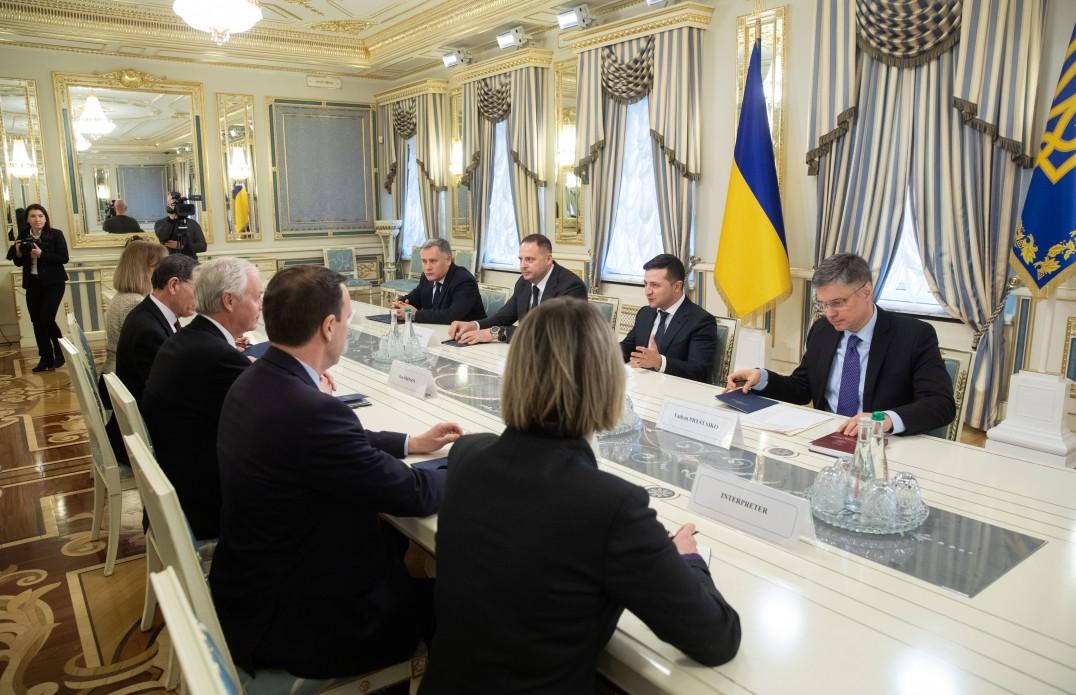 president.gov.ua
Democrats and Republicans in U.S. Senate have no disagreements regarding further aid to Ukraine following President Donald Trump's acquittal of impeachable charges, that's according to a bipartisan group of senators who are now on a visit to Ukraine.
Speaking at a press conference in Kyiv following the meeting with President of Ukraine Volodymyr Zelensky, Sen. Chris Murphy (D-CT) said the U.S. has just finished a "very difficult moment" in politics, noting the senators had voted differently on the matter of impeachment.
"But we are here together because there's no difference between us or between the Republicans and Democrats in Congress in our support for Ukraine, in our support for continued funding for Ukraine to defend itself, and our continued support for reform," he said.
Read alsoControversial "Munich plan" for Donbas taken off Security Conference site
"Ukraine was not at fault in the matter of the impeachment trial," he said. "But we are here to express our support for continued reform efforts."
He said successful reform "makes it much easier for us to be able to continue to convince our colleagues in Congress to be able to continue to deliver record amounts of support for Ukraine."
Senator Ron Johnson (R-WI) said the group had come to Ukraine to show "bipartisan support to the courageous people of Ukraine and also to demonstrate how impressed we are with the dedicated efforts of President Zelensky and his team in not only fighting corruption but, as he said, trying to defeat corruption."
According to Senator Barrasso (R-WY), this is his fourth trip to Ukraine in the last six years. "And every time I come I see a better Ukraine."
The relationship between the United States and Ukraine "is an important one for the people of both countries," he said. "And we are here today to commit to continuing to strengthen that relationship."
The senator said the three of them, being part of the Senate's foreign relations committee, will "continue to push" for more assistance, specifically military assistance for Ukraine."
"There is a bipartisan commitment to do that in the United States," he said.