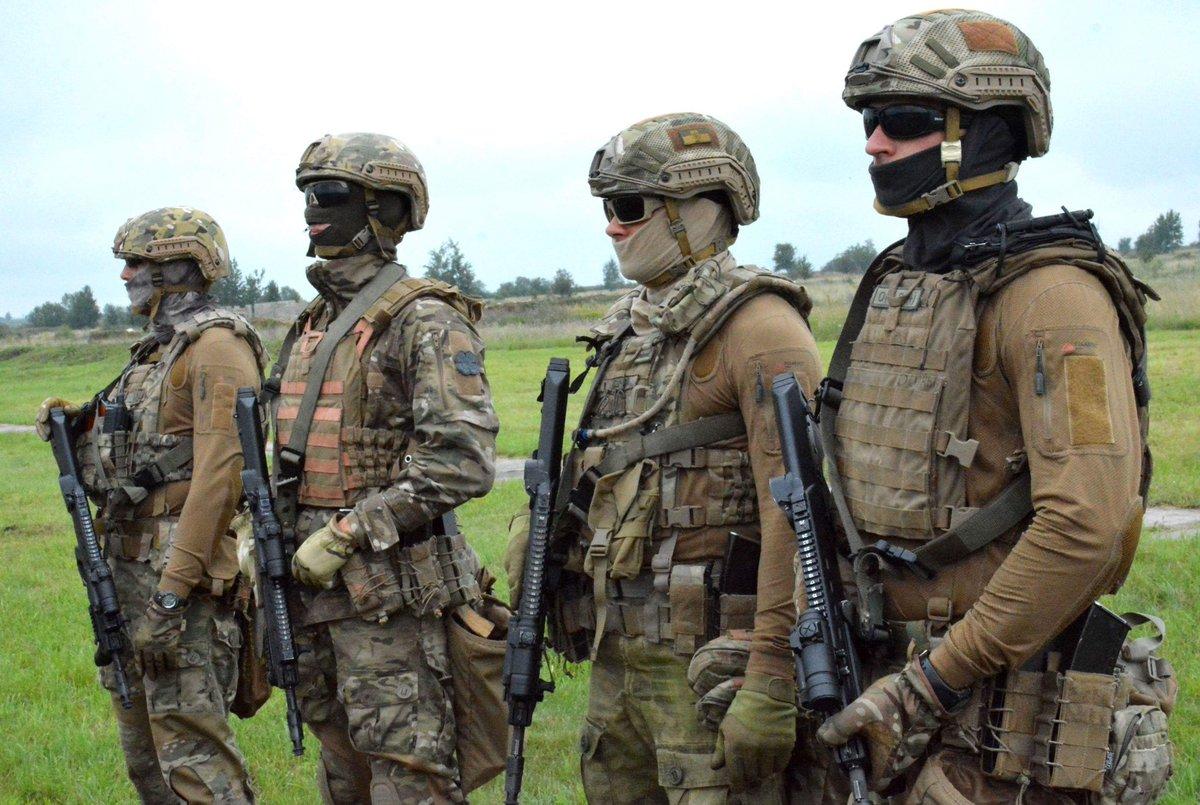 Ukraine's SOF troops / Twitter - Viktor Muzhenko
Minister of Defense of Ukraine Andriy Zagorodnyuk has discussed issues of further cooperation of special operations forces with his Norwegian counterpart Frank Bakke-Jensen, the Ukrainian defense ministry said in a statement.
In the framework of their Friday meeting, the parties discussed the current state of cooperation between the two countries. In particular, they focused on developing legislation in the field of national security and defense, studying aspects of the activities within the framework of the "Northern European Defense Cooperation" (NORDEFCO), in consulting on a political strategy on issues regarding territorial integrity, independence, and security.
Read alsoUkrainian spec-ops forces unit passes NATO certification, first time in history
Further cooperation of special operations forces was also discussed, in particular, the involvement of Norwegian instructors in training missions (operations) in Ukraine.
Among the promising areas of cooperation, the Ukrainian military underlined studying the experience of the Kingdom of Norway, including in setting up an effective system of operational (combat) command and control, reconnaissance and surveillance communications, as well as training of Ukrainian military in general and special diving courses in Norway.
The parties agreed to continue projects implemented with the financial support of the Norwegian defense ministry, including professional retraining and social adaptation of Ukrainian military and their families, the development of a distance learning system, reduction of corruption in personnel management area, and other issues.