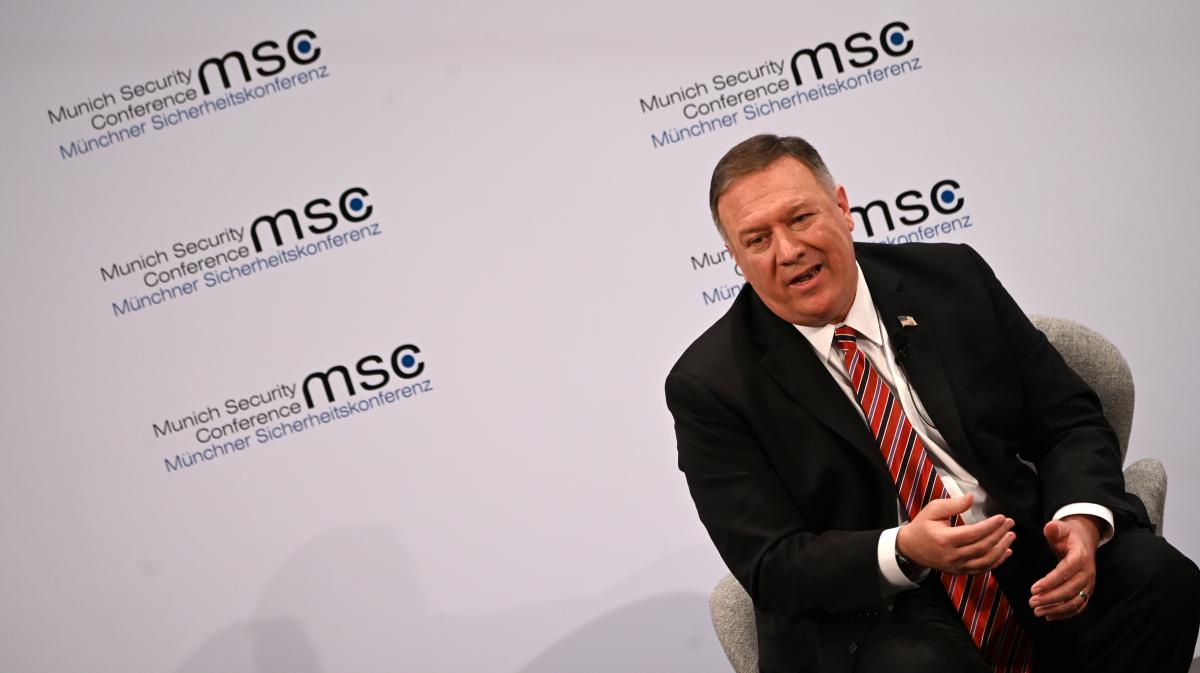 REUTERS
U.S. State Secretary Mike Pompeo, speaking at the Munich Security Conference, said Russia seized Crimea from Ukraine, encroaching on Ukraine's territorial integrity.
At the same time, he noted that the time of evil empires has remained in the past, that "the West is winning", and recalled that 30 years ago, the Berlin Wall fell, while certain countries remain which have no respect for national sovereignty of other states.
"Some nations still desire empire. Let's talk about territorial integrity or rather those nations that have contempt for it. Russia has seized Crimea and parts of eastern Ukraine and Georgia," Pompeo said.
Read alsoIn Munich, parties to try to agree on next Normandy Four summit – German foreign minister
Also, he noted that the U.S. "has armed Ukraine to help that brave nation to defend itself from the Russian aggression".
The Unites States provides assistance to Baltic States on cybersecurity, Pompeo added, in the wake of non-stop cyber attacks on the part of Moscow.
Speaking of energy security, Mike Pompeo has called on European partners not to let themselves be deceived by Russia who claims that its Nord Stream 2 gas pipeline is purely a "commercial" project.
Pompeo recalled the "gas wars" Russia waged in the winter periods of 2006, 2008, 2009, and 2015.