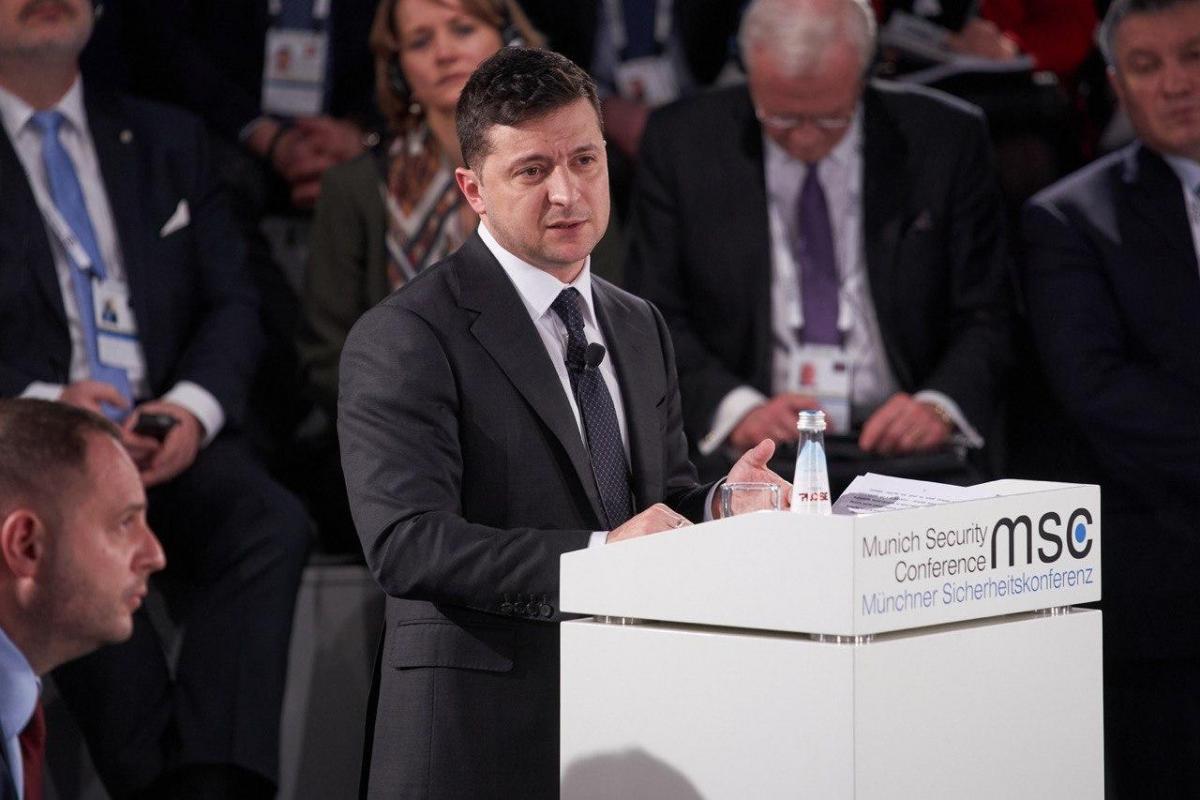 president.gov.ua
Ukrainian authorities seek to hold local elections in the fall of 2020 across the whole country, including in the temporarily occupied territories of Donbas and the occupied Crimea.
"Our desire today is to hold local elections throughout Ukraine, including with certain areas of Donetsk and Luhansk regions, in October 2020, and we'd also like to see them held in the territory of Crimea. But to do this without elementary security and political conditions met, violating the Constitution of Ukraine and international standards of democratic elections, would be impossible for us," the president said, speaking at the Munich Security Conference.
Read alsoPompeo: Russia has contempt for territorial integrity of other nations
At the same time, the president noted that Russia in 2019 alone had issued 125,000 Russian passports to residents of the temporarily occupied areas of Donbas.
"I spoke about this in Paris and I'm repeating it, again. People in Donbas need elections that will be recognized by Ukraine, the whole world, that will be legitimate. And they cannot be such if they aren't held under Ukrainian law, if they're held to the sound of gunfire and without control of the Ukrainian border," Zelensky emphasized.
Earlier, Head of the Office of the President of Ukraine, Andriy Yermak, announced certain conditions, without which elections in the occupied territories of Donbas are impossible.
He added that it would be logical to hold local elections simultaneously throughout Ukraine.