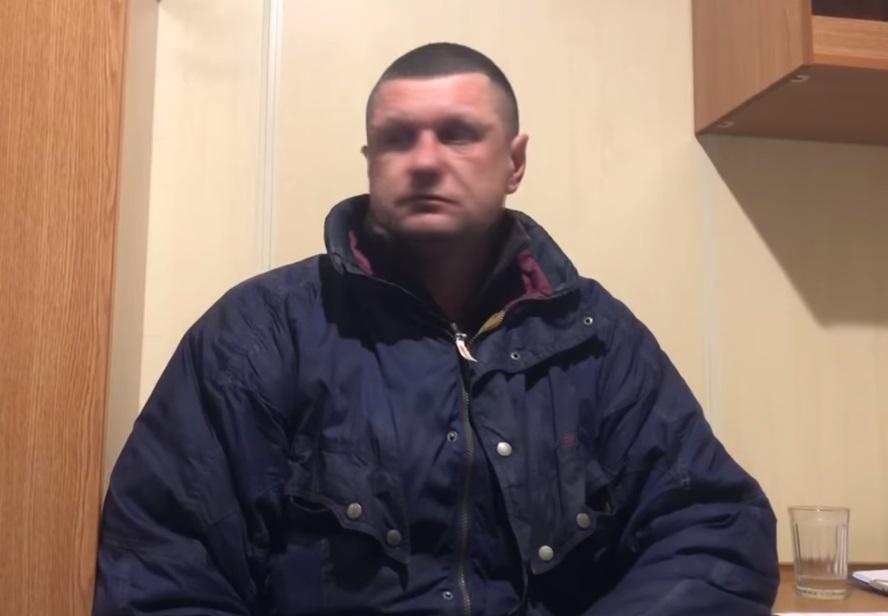 Ukrainian fisherman Maksym Terekhov / screenshot
Four Ukrainian fishermen detained by Russian authorities on board of a small vessel in the Sea of Azov will be remanded in custody for 10 days, that's according to a ruling handed down by a Russia-controlled "court" in the city of Kerch in Russian-occupied Crimea.
Read alsoUkrainian MP reveals names of Ukraine fishermen detained by Russians in Azov Sea off Crimea coast (Photo)
Ukrainians were found guilty of an administrative offense under Part 4 of Article 19.3 of the Code of the Russian Federation on Administrative Offences (failure to follow a lawful order or request of an employee of the federal security service), Russian news agency TASS reported on Sunday, referring to the press service of the Border Guard Service of Russia's Federal Security Service (FSB).
"They were assigned an administrative arrest for 10 days," the report said.
In addition, an administrative case was opened under Part 2 of Article 8.17 of the Code on Administrative Offences (violation of the rules of catching/fishing aquatic biological resources).
As was earlier reported, Russian authorities had detained in the Sea of Azov a small vessel with four Ukrainian nationals on board, according to a statement by the Russian Federal Security Service.
"The captain of the boat did not fulfill legitimate requirements of the coast guard to halt, and tried to escape," reads the Russian statement.
The report says a fishing net and almost 300 Black Sea turbot fish were found on board.
The crew had no fishing permits at hand that the Russian occupation authorities required.
Ukrainian MP with the Servant of the People faction Pavlo Melnyk earlier said four Ukrainian fishermen were presumably Ukrainian nationals Serhiy Hoha, Oleksiy Ivanov, Vasyl Tiurkedzhy, and Maksym Terekhov.