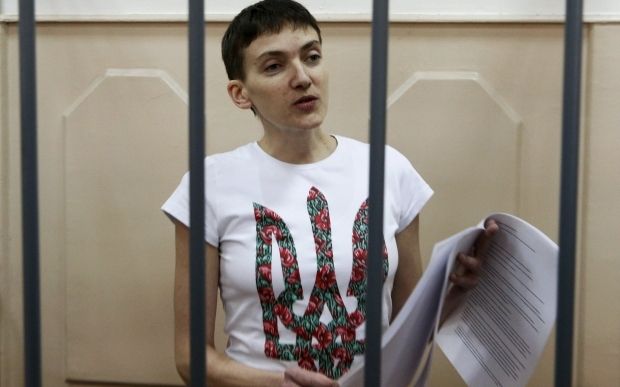 REUTERS
According to the investigator, the term of Savchenko's arrest expires on June 30, but it's not possible to complete the preliminary investigation during this period.
The investigator said that Savchenko and her three lawyers would have to have time to study the materials of the criminal case, which consist of 38 volumes. He said that Savchenko started to study the case materials from June 2.
The investigator also said that the grounds for arrest had not changed or disappear, so he appealed to the court with a demand to extend the period of detention up to 15 months - until September 30, 2015.
The demand, as before, was supported by the prosecutor.
Savchenko's lawyer, Ilya Novikov, reminded the court that Nadia had immunity from prosecution as a delegate to the PACE and provided the relevant documents.
In addition, he said that under Russian legislation, any application for an extension of the arrest for more than 12 months had to be initialed by the leadership of the Investigative Committee, but this had not been done.
According to Savchenko, she does not understand the reasons for her arrest for a year, because there are no "hints of her guilt."
In addition, she said that every time she could see the same people who came to support her in the courtroom.
"Probably, I will never know your names, but I will never forget your eyes. Thank you for your coming. I would like to bow to you for your honesty and for being not afraid! Slava Ukraini! (Glory to Ukraine!)," Savchenko said.