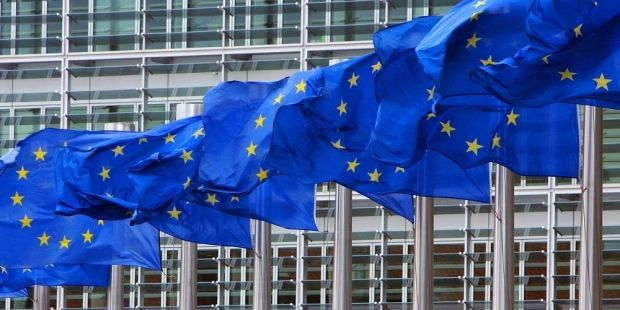 REUTERS
According to the report, the EU must now devise a soft-power contingency plan to counter Russia's aggressive and divisive policies.
"With its aggression against Ukraine and annexation of Crimea, the Russian leadership has put our relations at a crossroads. It is up to the Kremlin to decide now which way it will go – cooperation or deepening alienation," Landsbergis said.
"I am convinced that the Russian people, as all of us, want peace, not war. A change in Russia can, and will, come from within. Meanwhile we must send a strong message to the Russian leadership that we stand united with the victims of its aggression and those who stand for the values the EU is founded on," he added.
The resolution he steered through parliament was passed by 494 votes to 135, with 69 abstentions.
"EU member states must maintain their unity in the context of Russia's illegal annexation of Crimea and its direct involvement in the war in Ukraine as an "absolute priority," MEPs said.
They also called on EU countries to refrain from bilateral deals with Russia that could harm this unity. To ensure solidarity amongst the member states, a robust, rules-based European Energy Union should be created swiftly, MEPs said.
The parliament called on the European Commission to earmark adequate funding without delay for concrete projects to counter Russian propaganda and misinformation within the EU and abroad and to program "more ambitious financial assistance" for Russian civil society. It expresses concern at the deterioration of human rights and the rule of law in Russia and calls for continued EU support for Russian human rights defenders.
MEPs are also alarmed that Russia is positioning itself as a challenger to the international democratic community and its law-based order and is supporting and financing radical and extremist parties in the EU. They call for a coordinated mechanism to be set up by the Commission and EU member states to monitor financial, political or technical assistance provided by Russia to political parties and other organizations in the EU and to assess its influence over political life and public opinion. The commission should also propose legislation ensuring the full transparency of political funding and financing of political parties in the EU by stakeholders outside it, MEPs say.
The resolution also condemns the "arbitrary" Russian blacklist banning 89 EU politicians and officials from its territory as an infringement of international law, a violation of universal standards and an impediment to transparency. This act is "counterproductive and detrimental to the already weak channels of communication," MEPs regret, underlining that those targeted should be informed of the motives and have the right to appeal before an independent court.
MEPs said that in the long run, a constructive and predictable relationship between the EU and Russia is desirable for their mutual benefit, but they said that cooperation can only be resumed if Russia respects the territorial integrity and sovereignty of Ukraine, including Crimea, implements the Minsk agreements in full, and halts destabilizing military and security activities no the EU's borders.
A separate resolution on the strategic military situation in the Black Sea Basin following the illegal annexation of Crimea by Russia will be put to the vote on Thursday.