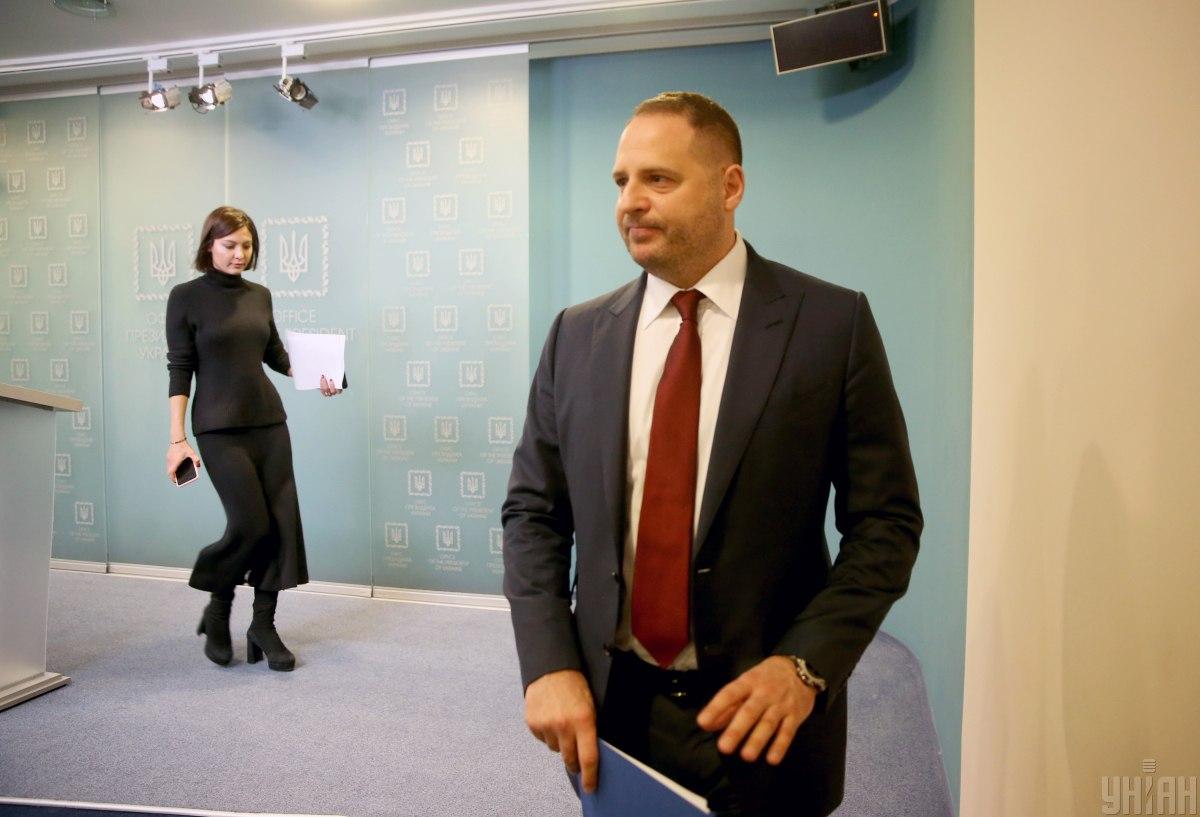 Yermak says Ukraine is working on "internal strengthening" / Photo from UNIAN
Ukrainian President Volodymyr Zelensky's chief of staff Andriy Yermak has said Ukraine wants peace, yet it is simultaneously increasing funding for the army and is actively working to strengthen its defense capabilities.
"Yes, we want peace, but at the same time we are increasing funding for the army and are actively working to strengthen its defense capabilities," Yermak wrote on Facebook on February 18.
Read alsoDonbas escalation: Russian occupation forces attack Ukrainian troops, try to penetrate line of contact (Video)
"As for the [recent] developments in the [country's] east. The president has convened a National Security and Defense Council meeting where decisions have been made on certain measures. They have just been announced at a [follow-up] briefing. I would like to tell those who are spreading 'treason' sentiments: yes, there is an ongoing war in our country, it hasn't ceased. The fact that this attack was on the fifth anniversary of the Debaltseve battle was extremely cynical," he said.
Yermak expressed his condolences to the family of the Ukrainian soldier killed in the attack.
"But that is why we are doing everything possible to make this war end. Not to have such news in the morning, to let our soldiers return to their families alive," he said.
Yermak said Ukraine had chosen the path of negotiations along with "internal strengthening."
"Our army is ready to respond to such attacks and give a fitting rebuff to the aggressor," Yermak added.
As UNIAN reported earlier, Russian occupying forces on Tuesday morning attacked Ukrainian defense positions in Donbas, using 120mm mortars proscribed by the Minsk agreements. Under fire cover, the Russian invaders began their offensive operation and attempted to advance across the contact line. One Ukrainian soldier was killed and another five were wounded amid the fight.
The enemy's casualties included four killed and six wounded.