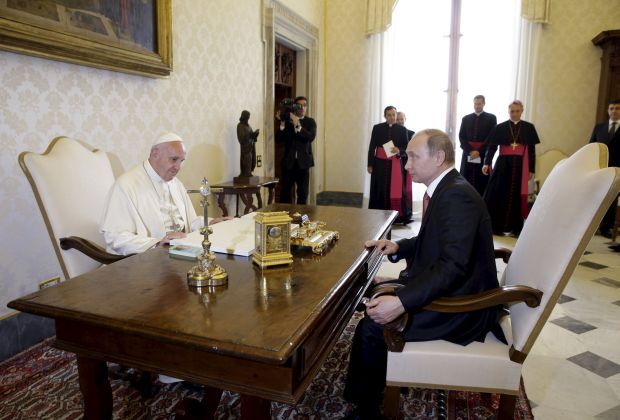 REUTERS
The two sides agreed that it was necessary to restore a climate of dialogue, that all parties must comply with the Minsk agreement, and that the serious humanitarian situation in the eastern part of Ukraine must be tackled.
They also discussed the situation in the Middle East, Syria and Iraq, according to the report.
During the meeting, which lasted about 50 minutes, Pope Francis presented Putin a medallion with the image of an angel of peace and urged him to build "a world of solidarity and peace based on justice."
Russian Foreign Minister Sergei Lavrov also held a meeting with the Vatican Secretary for Relations with States Paul Richard Gallagher, during which the two talked mostly about the conflict in Ukraine and the situation in the Middle East, the Vatican said.