Ukrainian Foreign Ministry protests against extension of Savchenko's arrest
The Ukrainian Foreign Ministry has strongly protested against the decision of Moscow City Court to extend the arrest of Ukrainian pilot, MP and member of the Ukrainian delegation to PACE Nadia Savchenko until September 30, the press service of the Ukrainian Foreign Ministry said on Wednesday.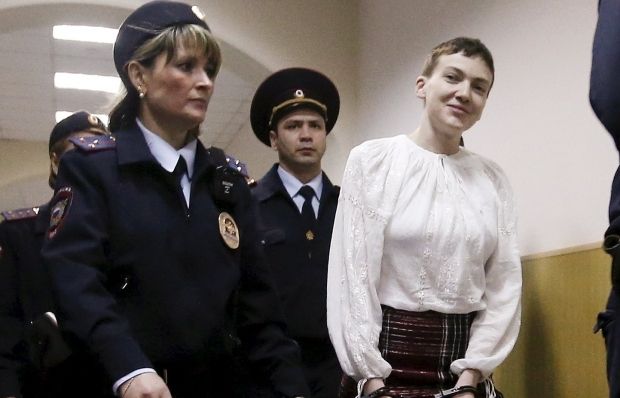 REUTERS
"This baseless and incorrect decision was yet more confirmation of the unwillingness of the Russian Federation to take a certain set of measures to implement the provisions of the Minsk agreements which, among other things, provide for the release of all hostages and individuals who are illegally detained, according to the principle of 'all for all,'" the press service said.
According to the report, Russia has once again ignored the status of Nadia Savchenko as a member of PACE, who has European parliamentary immunity, thus violating its commitments to the Council of Europe.
"The Ukrainian Foreign Ministry categorically demands that the Russian side comply with its own commitments, in particular to ensure full implementation of the Minsk agreements, including to immediately release Nadia Savchenko and all other citizens of Ukraine who are illegally detained in Russia," the report says.
As UNIAN reported earlier, on Wednesday Moscow City Court, at the request of the Investigative Committee of the Russian Federation, extended the arrest of Savchenko until September 30.
If you see a spelling error on our site, select it and press Ctrl+Enter