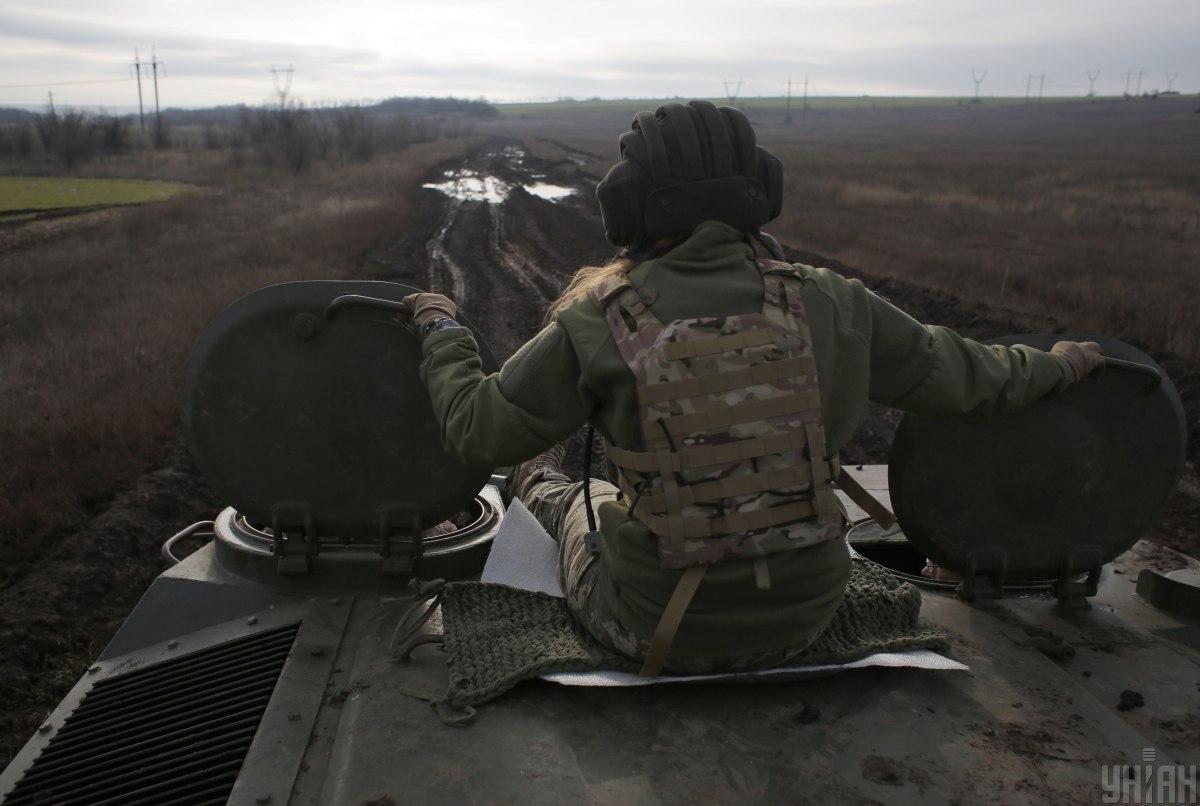 Photo from UNIAN
Russian-backed forces tried on Tuesday to break through the trench line in the stalemated war in eastern Ukraine, killing one government soldier and wounding four others, the Ukrainian military said.
In the Ukrainian capital, Kyiv, the attack was seen more as a diplomatic feint than a military assault, an effort to gain leverage during talks to end the war. In response, Ukraine's president, Volodymyr Zelensky, convened an emergency meeting of his national security council. The Kremlin denied any involvement, according to The New York Times.
After a phase of widespread violence in 2014 and 2015, the war settled into a dreary back-and-forth along a frontier consisting of about 270 miles of trenches.
Despite a negotiated cease-fire, skirmishes break out daily, most of them with long-distance artillery. The Organization for Security and Cooperation in Europe reported nearly 300,000 cease-fire violations by both sides last year, counting every explosion or burst of gunfire its monitors hear along the front.
The attack on Tuesday, in Luhansk region of eastern Ukraine, was unusual in that the armed forces tried to overrun a Ukrainian trench line and seize additional territory. It was the first such attack in two years, the military said.
Mr. Zelensky called the action an "attempt to disrupt the peace process" but did not directly blame the Russian government.
Read alsoChief of staff Yermak: Ukraine wants peace, simultaneously increases spending on army
"Our course, our commitment to end the war and to international agreements remains unchanged," he wrote in a social media post. "As does our determination to repel any manifestation of armed aggression against Ukraine."
In a conference call with journalists, the Kremlin spokesman Dmitri S. Peskov expressed condolences for the dead but said that "it would be wrong to say that the Kremlin is responsible for whatever happens there."
The fighting broke out in a remote area of farmland and villages carved by a network of trenches that has been a hot spot in the conflict for years.
The Ukrainian Army said it began with an artillery barrage near the village of Krymske, followed by the unsuccessful attempt to overrun its trenches, but the military provided no further details. The fighting killed one enemy troop and wounded five others.
The attack, carried out just a few miles from a "disengagement zone" where Ukrainian troops had pulled back from the front, seemed to have been calculated to create political problems for Mr. Zelensky.
Creating these sites has been a signature policy of the Ukrainian president, who won an election last year promising to negotiate an end to the war. But the voluntary pullbacks have incensed his Ukrainian nationalist opposition at home.
The escalation near the disengagement zone in the town of Zolote was intended to "force Zelensky into talks in an unfavorable position" at home politically, said Yevhen Mahda, an analyst in Kyiv.
Read alsoUkraine's envoy at UNSC: Kremlin continues strategy of escalation in Donbas
"Unfortunately, the Kremlin feels the weakness of Ukraine's leadership in its unwillingness to raise the stakes," Mr. Mahda said. "Zelensky came to power on a program of peace, and the Kremlin understands this."
The fighting on Tuesday came three days after Mr. Zelensky's government rejected a 12-point plan to reduce tensions, a proposal promoted by former Russian, European and American government officials at a security conference in Munich.
That plan was seen as echoing pro-Russian positions, such as promoting a partial rollback of Western economic sanctions on Russia before a final peace deal and encouraging Ukraine to sign a trade deal with Russia.
It also suggested that Ukraine should engage in a national debate about "themes of history and national memory, language" and identity that would include Russian perspectives, something also sure to enrage the nationalist opposition.