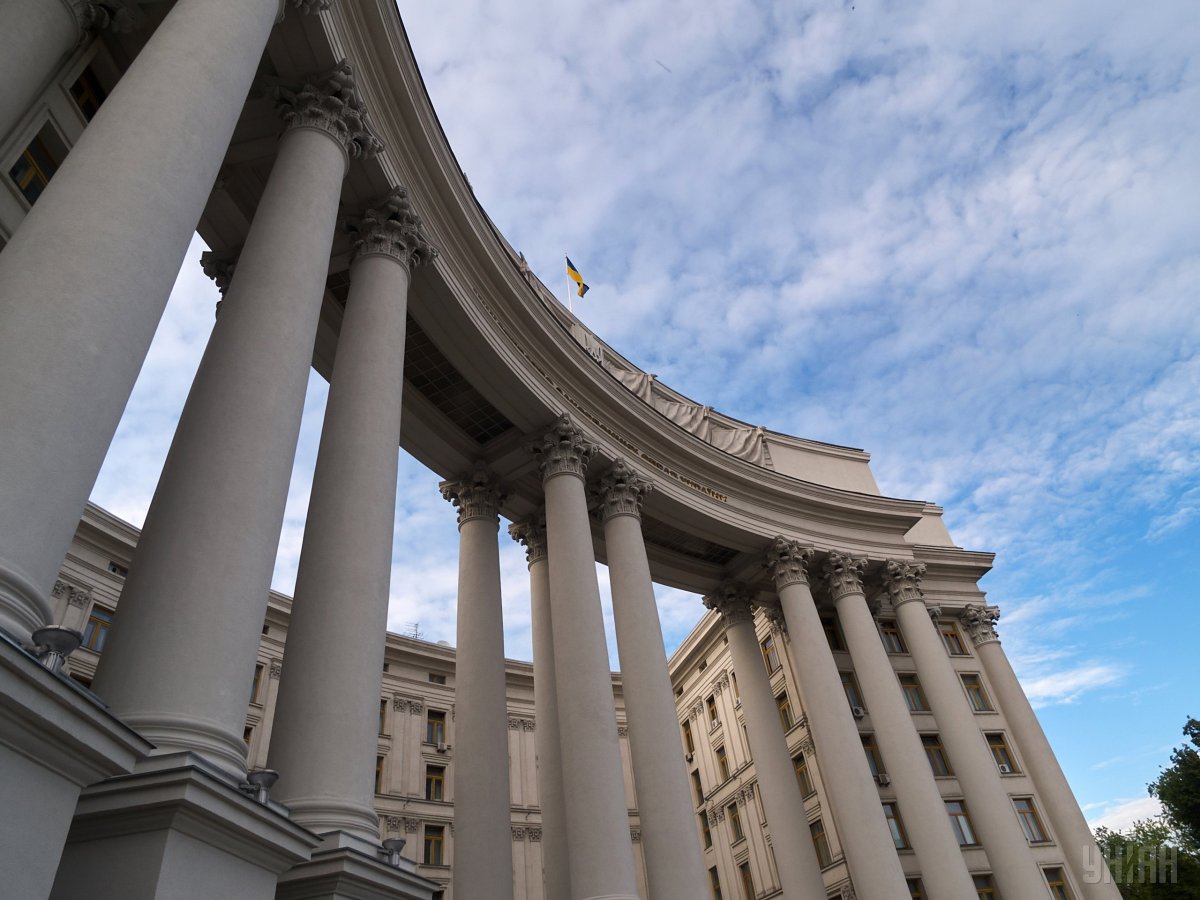 Photo from UNIAN
Political Director of the Ukrainian Foreign Ministry Oleksii Makeiev has said the ministry hopes international sanctions imposed on the Russian Federation over the occupation of Crimea will be maintained until the end of occupation of the peninsula.
Speaking at a round table titled "Crimea: six years on. Ways of and mechanisms for peninsula de-occupation," he recalled that, according to Ukrainian legislation, February 20 was defined as the day of the beginning of the Russian armed aggression against Ukraine, and today over 7% of the territory of Ukraine remains under occupation, an UNIAN correspondent reports.
In this regard, the efforts of Ukrainian diplomats in the international arena focus on the policy of non-recognition of the occupation of Ukrainian territories, he said.
Read alsoUkraine military in Donbas find ammunition available only to Russian army
Makeiev stressed that most countries had condemned Russian aggression, and Ukraine's international partners in the European Union, in the G7, imposed sanctions against Russia for aggression and the beginning of the occupation of Crimea. "And these sanctions will continue, and although this is a rather difficult task for Ukrainian diplomats, they will continue until the end of Crimea occupation," Makeiev said.
The official said the directives to all Ukrainian delegations during any negotiations with international partners tell of the need to raise such issues, in particular, of restoring Ukrainian sovereignty in Crimea and Donbas.
"For our part, we also continue to do everything to keep the topic on the agenda. We pursue Russia in international judicial instances which have corresponding jurisdiction, and we will continue to do that," Makeiev said.
The diplomat also said it is necessary to talk more not only about the policy toward the end of occupation, but also about that of reintegration.
Read alsoNew shelling shows Russian force in Ukraine – EUObserver
"It would be great if we could reintegrate Donbas and Crimea as soon as possible, but we also need to understand that, unfortunately, today the Russian Federation acts totally irresponsibly in the international arena, not willing to discuss the issue of Crimea and trying to get rid of the Donbas issue," the diplomat said.
At the same time, Makeiev said Ukraine manages to maintain an international coalition in its support. "I'm sure it cannot be shaken in any way, but the reintegration policy should complement our foreign policy efforts," he added.