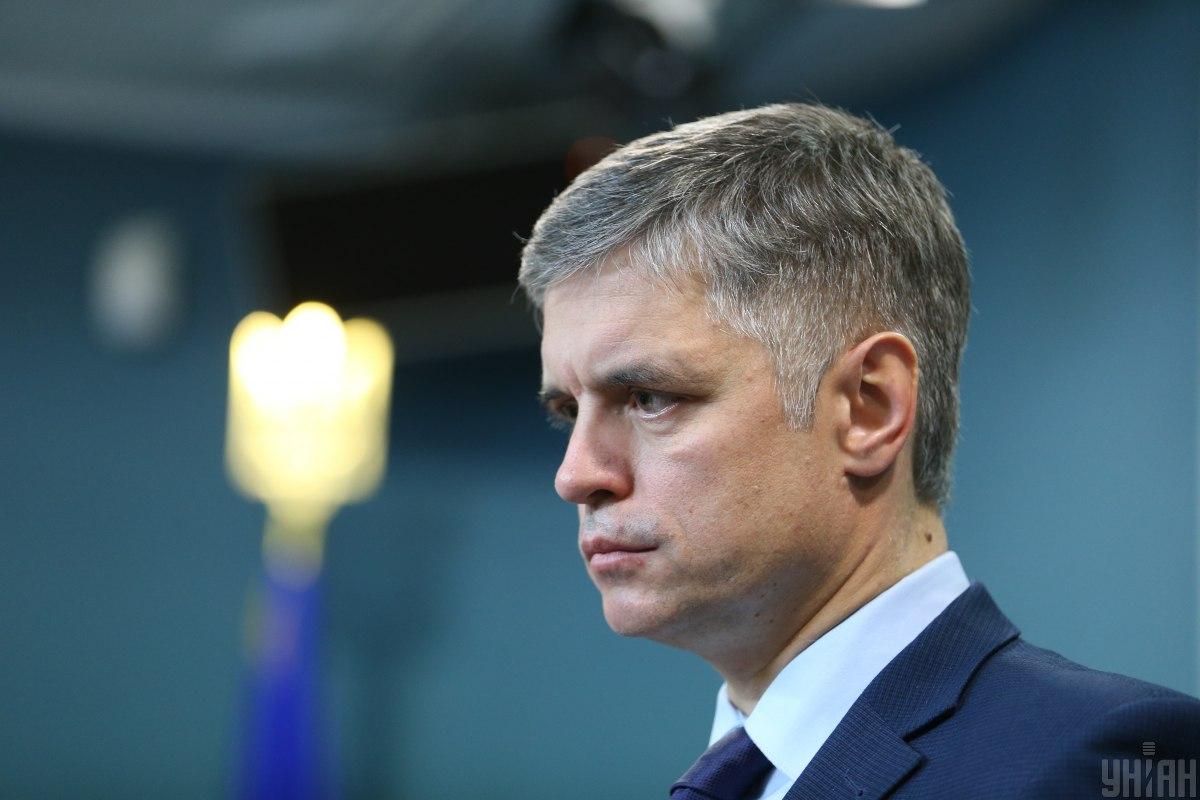 Photo from UNIAN
Ukraine is now working toward updating the Minsk agreements on Donbas settlement, which have exhausted themselves, says Ukrainian Foreign Minister Vadym Prystaiko.
"The war continues, and we cannot allow Russia, which started it, to get out of it easily," Prystaiko told the Voice of America.
Ukraine is set to amend the Minsk agreements despite Russia opposing the move.
He recalled that the provisions of the agreements were to be implemented back in 2015.
Read alsoPrystaiko on joint patrols in Donbas: "We haven't even come close to this"
"Now it's 2020 – and we still haven't achieved peace. Therefore, we believe that we not only can – we must change this document because some of its provisions just can't be implemented," he explained.
Prystaiko has added that the Ukrainian side is now working to force all participants to agree that "the Minsk agreements have exhausted themselves and require change."
At the same time, Prystaiko states that some changes to the Minsk agreements have already been made. As an example, he cited disengagement of forces and the "Steinmeier formula", also emphasizing the fact that Russia did not object to these actions.
According to the Foreign Minister, over time, a new document will be developed that will be easier to implement to achieve practical results.
The minister called the exchange of held persons and POWs between Ukraine and Russia the only partial achievement of the Minsk process.