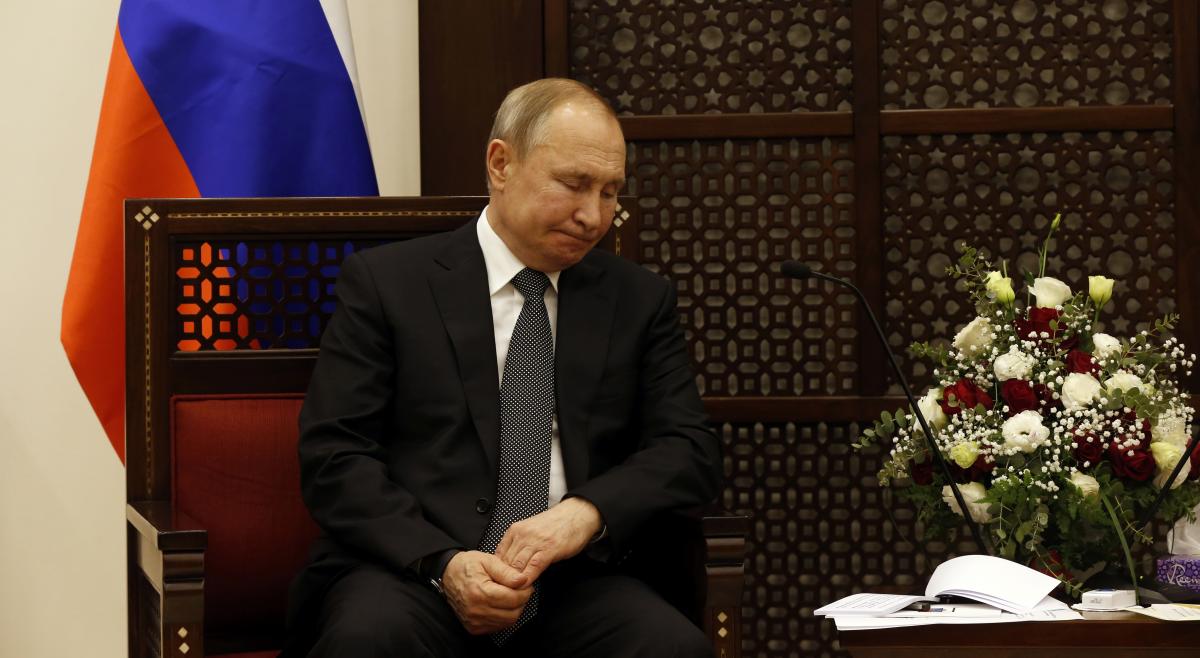 REUTERS
Russian President Vladimir Putin has said Russia and Ukraine are not friends anymore, but he hopes for an agreement with his Ukrainian counterpart Volodymyr Zelensky on improving relations between the two countries.
"There's always hope," Putin told Russian news agency TASS in an interview for the project "20 Questions with Vladimir Putin."
By the same token, he pointed to certain changes in the stance of his Ukrainian counterpart.
"Unfortunately, as you see, after returning from Paris [from the Normandy Four summit between Germany, Russia, Ukraine and France on December 9], he [Zelensky] started talking about the necessity to review the Minsk Agreements. This begs the question," Putin said.
At the same time, he recalled Moscow and Kyiv had managed to agree on a prisoner swap, as well as on gas transit through Ukraine.
Read alsoNo prospects for Donbas settlement until Russia stops arms supplies – Prystaiko
Putin also said Russia and Ukraine had a great deal to share, although some rifts certainly existed. He said "Russia is sustaining losses from the lack of friendship with Ukraine."
"I have said time and again, I believe that we are the same people. I don't know whether they [Ukrainians] like this or not, but if you look at the real situation, that is true," Putin said.
The Russian leader acknowledged: "Many things do divide us, but we should not forget about the bonds that unite us. Also, we should avoid ruining what we have."
UNIAN memo. Russia annexed Ukraine's Crimea in March 2014 after its troops had occupied the peninsula. An illegal referendum was held for Crimeans to decide on accession to Russia. De-facto Crimean authorities reported that allegedly 96.77% of the Crimean population had voted for joining Russia. On March 18, 2014, the so-called agreement on the accession of Crimea and the city of Sevastopol to Russia was signed in the Kremlin. The West did not recognize the annexation in response to which sanctions against Russia were introduced. Ukraine's parliament voted to designate February 20, 2014, as the official date when the temporary occupation of Crimea began.
After the annexation of Crimea by Russia in March 2014, Ukraine's east was seized by Russian-backed forces, and on April 15, 2014, the Ukrainian government had to launch its first formal military action against the invaders who had seized government buildings in towns and cities across eastern Ukraine. Less than a month later, the armed forces in the eastern regions of Donetsk and Luhansk declared independence after unrecognized referendums.