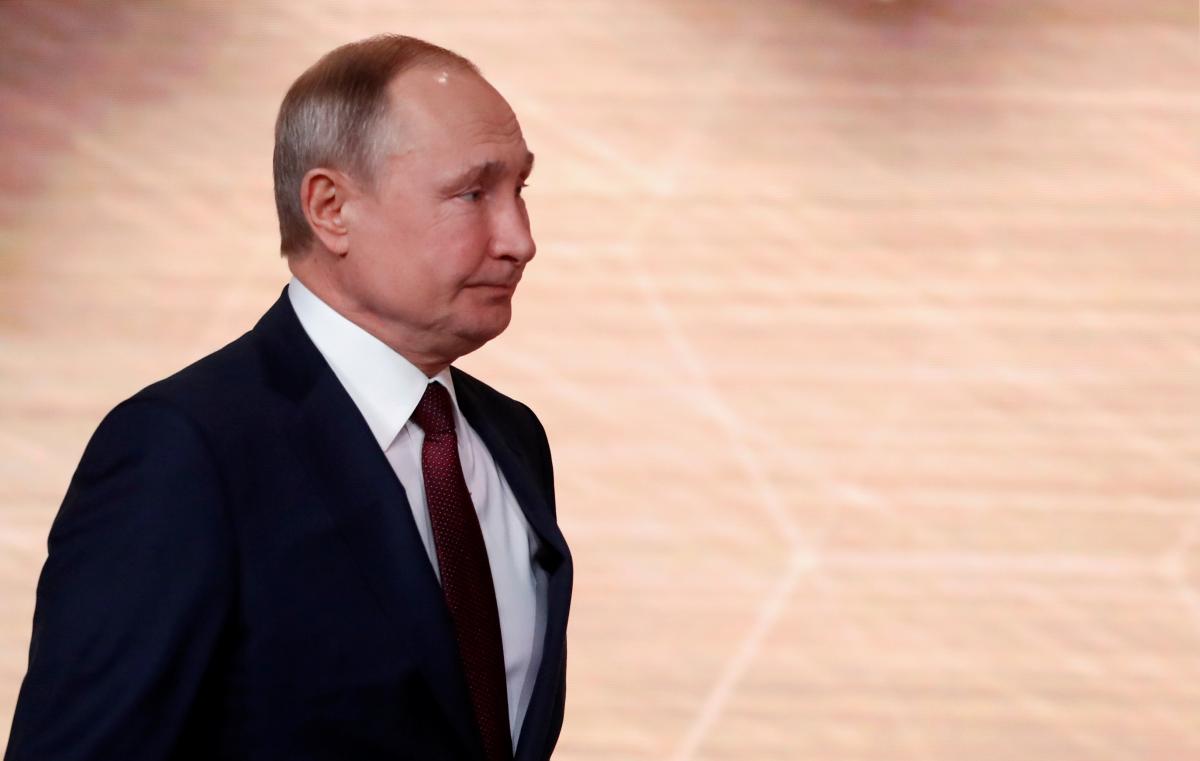 REUTERS
Kremlin spokesman Dmitry Peskov has called on Russians not to be afraid of the potential stepdown by Russian President Vladimir Putin, addressing the latest survey revealing fears of the Russians related to Putin's possible leave. 
He is "only at the beginning of his presidential term," Peskov added jokingly, according to an UNIAN correspondent in Russia.
"I always want to ask fellow political scientists: why do you always say Putin's leaving? Putin is at the beginning of his presidential term. He is not leaving anywhere, he is the president of the Russian Federation, I repeat: he's at the beginning of the electoral term," Peskov told journalists.
Answering a question about the survey stating Russians are already worried about what will happen in 2024, Peskov said: "I leave eventual fears without comment."
Read alsoExperts identify four external factors to have decisive influence on Ukraine's national security
Today, the Russian Center for Political Conjuncture published a report, which as a conclusion refers to the risks and fears of Russians associated with Putin's possible leave in 2024.
The most pronounced risks/fears are the aggravation of the fight for power in the country and redistribution of assets, the loss of authority in the world arena, the loss of continuity of power, cuts in the government's social obligations, and the cancellation of national projects.
Moderate risks/fears include the aggravation of interethnic conflicts and the intensification of separatist sentiments, including in the Caucasus, wider corruption, and the growing threat of hostile actions on the part of foreign states, especially the United States.
Russians also pay attention to the risks/fears of a significant deterioration of the economic situation in the country, a decrease in the defense capacity of the Russian army, damage to businesses as a result of the lifting of counter-sanctions, oligarchic revenge, acute civil conflict and the outbreak of war with NATO.