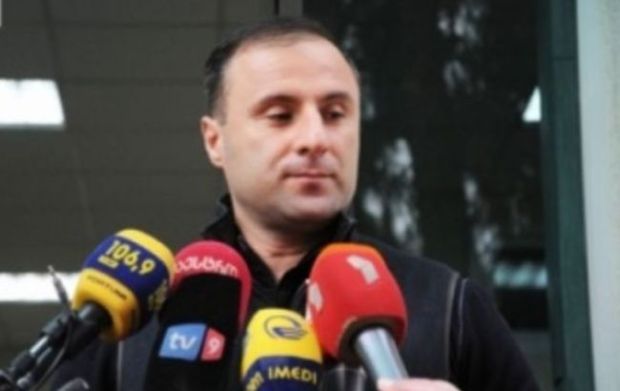 Photo from zn.ua
The text of the decree No. 327/2015 was published on the official Web site of the President on Thursday.
In the decree, it is written that the adoption of the citizenship of Ukraine Lortkipanidze is in the interests of the state of Ukraine.
As UNIAN reported earlier, on June 9, speaking at a press conference in Odesa, Chairman of Odesa Regional State Administration Mikheil Saakashvili confirmed that former Georgian Deputy Interior Minister General Gia Lortkipanidze would be appointed head of the Ukrainian Interior Ministry's Main Department in Odesa region.
Saakashvili said that Lortkipanidze would be his only "import from Georgia."
According to Saakashvili, this appointment has been agreed with Ukrainian Interior Minister Arsen Avakov, while President Petro Poroshenko had understood the need for this move.
As reported, Lortkipanidze was Deputy Interior Minister and headed the department for the implementation of sentences in Georgia.