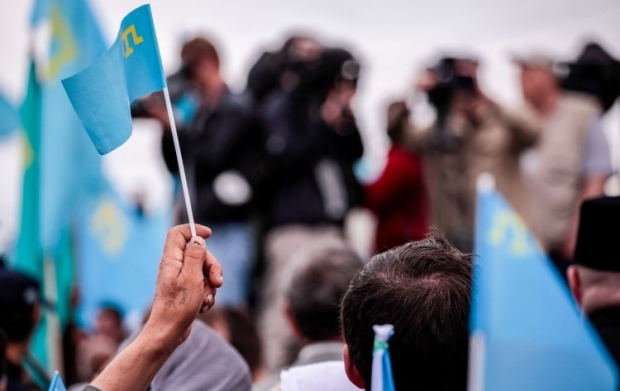 Photo from UNIAN
On February 26, Ukraine marks the Day of Crimean Resistance to the Russian Occupation.
Six years ago, on February 26, 2014, a mass rally of Crimean Tatars took place in the city of Simferopol in support of the territorial integrity of Ukraine and against holding an extraordinary session of the Supreme Council of Crimea. About 12,000 people participated in the event.
Read alsoRally against Russia's occupation of Ukraine's Crimea held in Istanbul (Photo)
The rally was opposed by supporters of the peninsula's accession to the Russian Federation, guided by the Russian occupiers' henchman, Sergey Aksenov. Two people died and several were injured as a result of clashes that day.
After the annexation of Crimea in March 2014, Russian security forces began to prosecute Crimean Tatars for participating in that event, the so-called "February 26 case."
The very next day, on February 27, the building of the Supreme Council and the Council of Ministers of Crimea was seized by Russian GRU special forces. At the request of invaders, the Crimean parliament announced the holding of a local referendum on the peninsula's accession to Russia.
UNIAN memo. Ukraine's parliament voted to designate February 20, 2014, as the official date when the temporary occupation of Crimea began.
The West did not recognize the annexation in response to which sanctions against Russia were introduced.