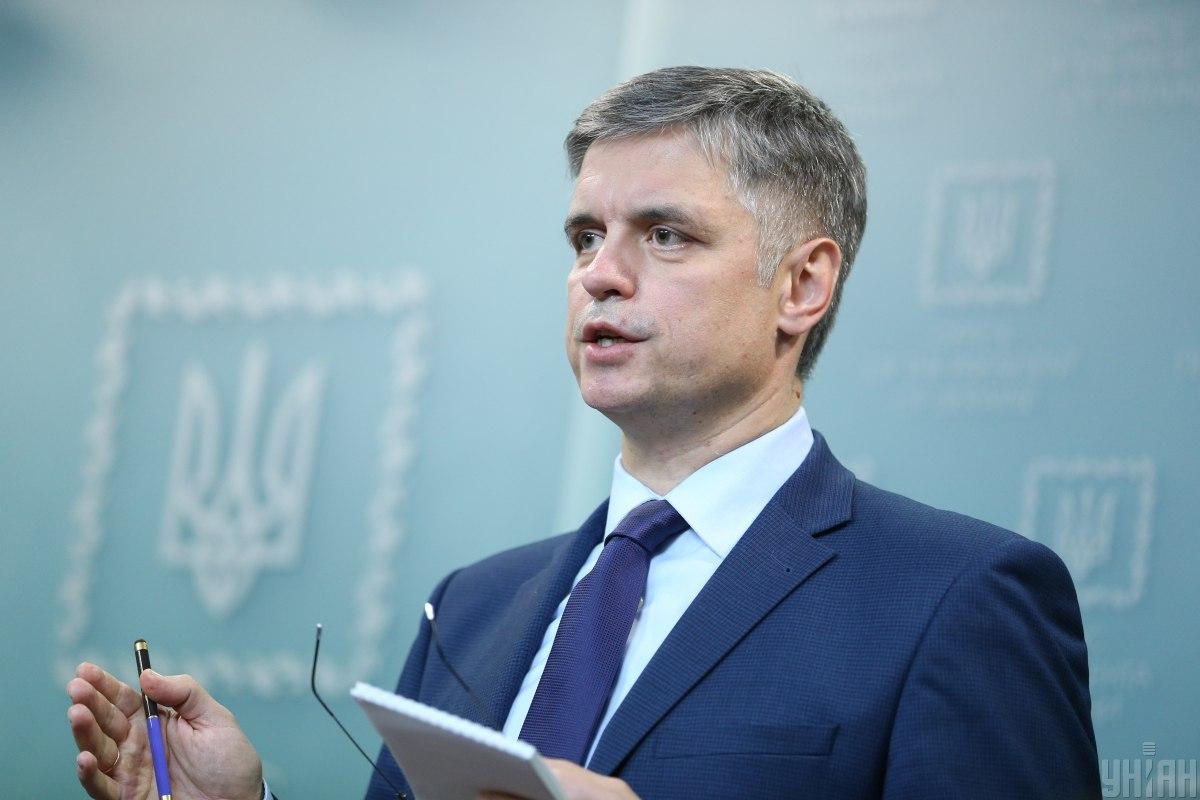 Photo from UNIAN
Ukraine's Minister of Foreign Affairs Vadym Prystaiko has said the Normandy Four foreign ministers (Ukraine, Russia, Germany and France) will meet in a month.
When asked by journalists whether preparations were being made for the meeting of the Normandy Four political advisers, he said the work was underway at all levels, including at the level of the advisers to the four countries' leaders, an UNIAN correspondent reports.
"We are planning the foreign ministers of all four countries will meet, we are also planning a meeting to prepare a summit for Normandy leaders," he said.
The minister says the meeting may take place when "we see some progress for which we will gather."
Read alsoPrystaiko comments on issues set to be discussed at next Normandy Four summit
Prystaiko added the foreign ministers' meeting could be held tentatively at the end of March.
"We have planned with my German counterpart that the meeting will take place in a month. For this, we will bring together the ministers of Russia and France, we will meet all together. And we will be able to understand how we are moving forward and what we are preparing for the leaders to meet," Prystaiko said.
According to him, today Russia does not put forward requirements for holding the meeting of the Normandy Four leaders.
At the same time, there is the lack of progress in all areas that were discussed by the leaders at the summit in Paris on December 9, 2019.
"But we are also talking about this, and we would like Russia to start doing this so that we can meet. The situation looks like this, especially in the Russian Federation, when decisions are made by only one person. That's why a meeting with this specific person is necessary. This is Russian President [Vladimir] Putin," Prystaiko said.
Read alsoNo prospects for Donbas settlement until Russia stops arms supplies – Prystaiko
The minister reiterated the Normandy Four leaders had initially planned to meet in April.
"We are doing our best for this meeting to take place. Today we can say that out of seven issues that the leaders agreed on, in principle, one has been completed. It's really not much, but it allows us to look at the upcoming meeting with optimism," Prystaiko said.
The main thing for Ukraine was to ensure the return of prisoners and some were returned, he said.
"Now we hope before the meeting, probably in Berlin, we will be able to return even more Ukrainians from behind the bars. This will pave the way for progress in other areas," the minister added.