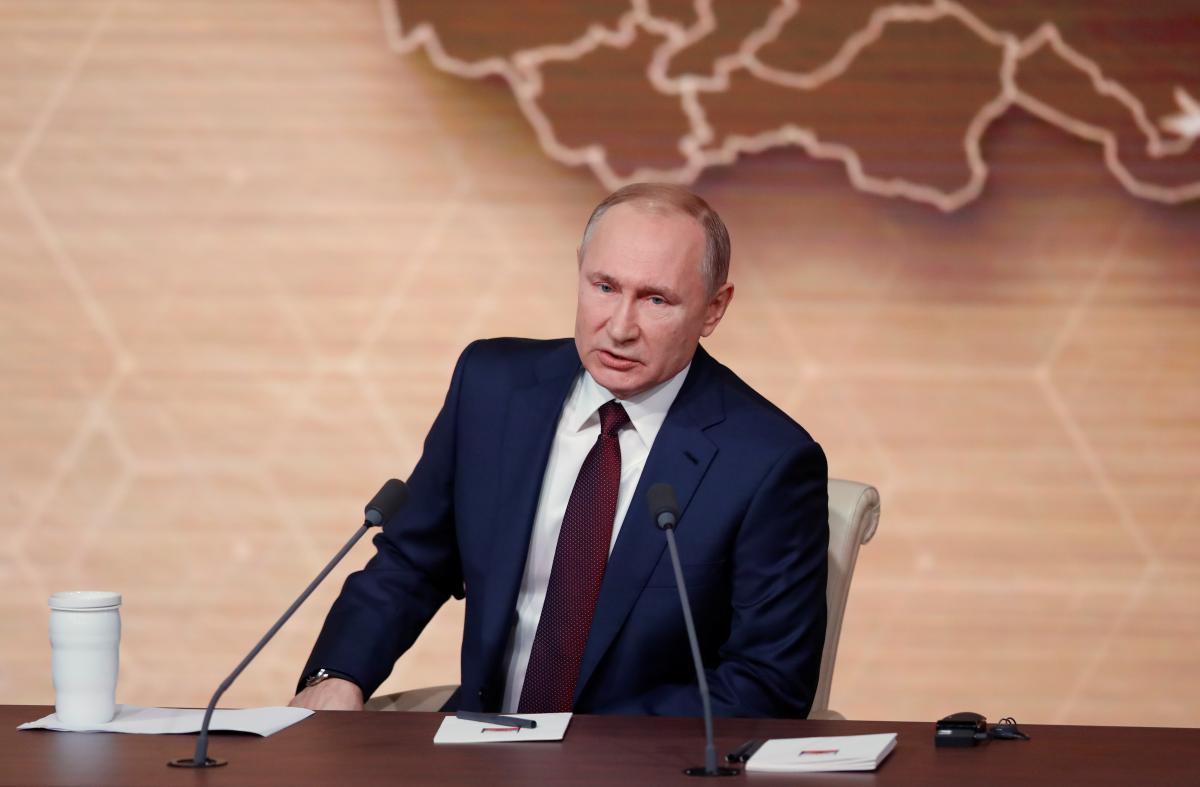 REUTERS
Russian President Vladimir Putin considers it appropriate to lay down in the Russian constitution a norm on the acceptable interpretation of history, including that of World War 2.
During a meeting with the working group engaged in preparing amendments to the basic law, the Russian president noted the ongoing attempts to "steal" from Russia the victory in WW2, adding that this would be "impossible", TASS reports.
Such attempts should be "actively opposed," the Russian president admitted, adding that it would be appropriate to reflect this in the country's constitution.
Read alsoUSSR revival and life-long power: Why Putin seeks to amend Russian constitution
The offer came as Putin was commenting on the address by a group member Vyacheslav Nikonov, chairman of the Duma's committee on education and science, who had briefed the president on plans to lay down in the constitution the norm that "the Russian Federation honors the memory of defenders of the Fatherland, protects historical truth, does not allow falsification of history and diminishing of significance of the people's feat in defending the Fatherland."
In response, Putin recalled that he had repeatedly raised the issue of "falsification of history", and therefore considered the proposal of the working group appropriate.
Nikonov in his speech also proposed to prescribe in the Constitution the protection of the interests of "Russian speakers " and compatriots living abroad, as well as "preservation of the pan-Russian cultural identity, which allows maintaining the spiritual unity of the Russian world."
Read alsoRussia's Constitutional Court becomes accomplice in international crime by legitimizing Crimea annexation – Lithuanian expert
Putin has also supported the iade.
"We really have many of our people living abroad, and really [...] it doesn't matter what ethnic group or nationality a person represents – all [of them] living abroad are Russians. Also, those preserving Russian culture and speaking Russian, of course, have the right to identify this way. Therefore, our task is to protect them and maintain contacts with them," Putin emphasized, thanking for the introduction of the corresponding amendment.
As UNIAN reported earlier, Putin suggested that legal experts be instructed to draft a constitutional provision prohibiting "alienation of Russian territories".
In 2014, Russia occupied and annexed the Ukrainian Crimea and part of Donbas.