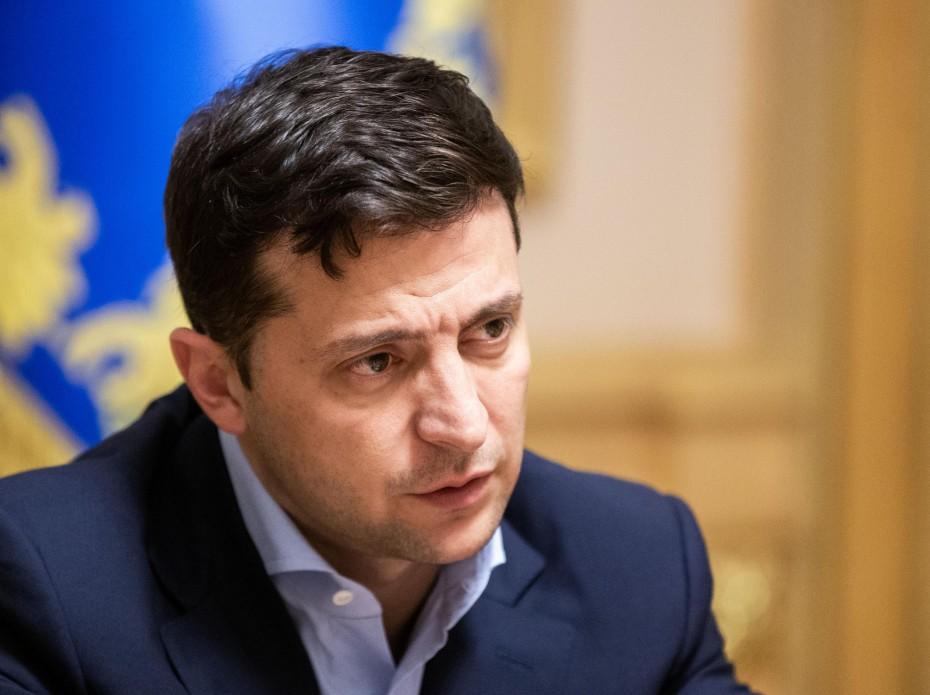 president.gov.ua
President of Ukraine Volodymyr Zelensky on Wednesday, February 26, signed a decree establishing this date as Day of Resistance to the Occupation of the Autonomous Republic of Crimea and the City of Sevastopol.
A corresponding Decree No. 58/2020 was published on the head of state's website.
The document notes that Day of Resistance to Occupation is introduced with the aim of honoring the courage and heroism of Ukrainian citizens living in the temporarily occupied territory – in the Autonomous Republic of Crimea and the city of Sevastopol, upholding the territorial integrity of Ukraine, on the occasion of the anniversary of the rally held in Simferopol on February 26, 2014, in support of the territorial integrity of Ukraine with the participation of Crimean Tatars, Ukrainians, and representatives of other ethnic groups.
Read alsoZelensky: Crimea not to be "price for peace" in Donbas
According to the decree, the Cabinet of Ministers shall develop with the participation of representatives of state bodies, local authorities, and civil society institutions, and approve action plans for the relevant measures to be taken.
The decree comes into force from the day of its publication.
As UNIAN reported earlier, on February 26, 2014, a large-scale rally of supporters and opponents of the territorial integrity of Ukraine took place outside the Crimean parliament. Among the first were Crimean Tatar and pro-Ukrainian activists, opposed by pro-Russian activists organized by the leaders of Russian Unity, headed by Sergei Aksenov, who now heads the Russian occupation government of Crimea.
In January 2015, the Crimean department of the Russian Investigative Committee opened a criminal case into the "riots" at a rally on February 26.