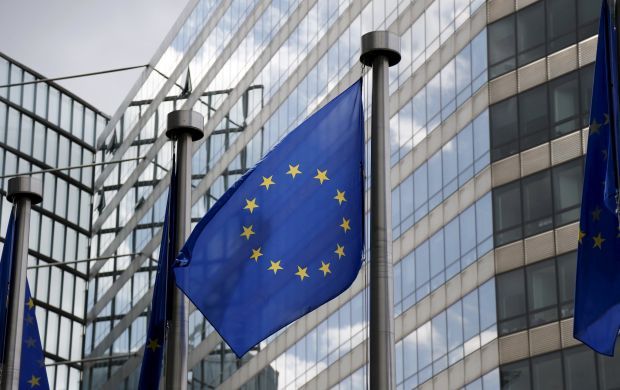 REUTERS
The economic sanctions on Russia, imposed last summer because of Moscow's actions in eastern Ukraine, have been one of the most controversial policy steps taken by the EU in foreign policy over the last couple of years.
The sanctions have come under public fire from a range of EU leaders, from Greek Prime Minister Alexis Tsipras to Hungary's Viktor Orban. Even Federica Mogherini, the bloc's foreign policy chief has in the past questioned how effective they have been in shaping Russia's behavior in Ukraine.
However, The Wall Street Journal reported early this month that there was a growing consensus within the bloc to roll over the whole package of economic sanctions, which expire in late July, for six months until the end of January. The consensus flows from a decision taken by EU leaders in March that sanctions pressure on Russia should be linked to the full implementation of February's Minsk ceasefire accord, which is supposed to be completed in December 2015.
Initially, it seemed that EU leaders would take the economic sanctions decision at their summit in Brussels on June 25-26. EU leaders have been involved in all the Russia economic sanctions decisions thus far.
However it now appears likely that the sanctions extension will happen at a meeting of EU foreign ministers on June 22 and without any debate.