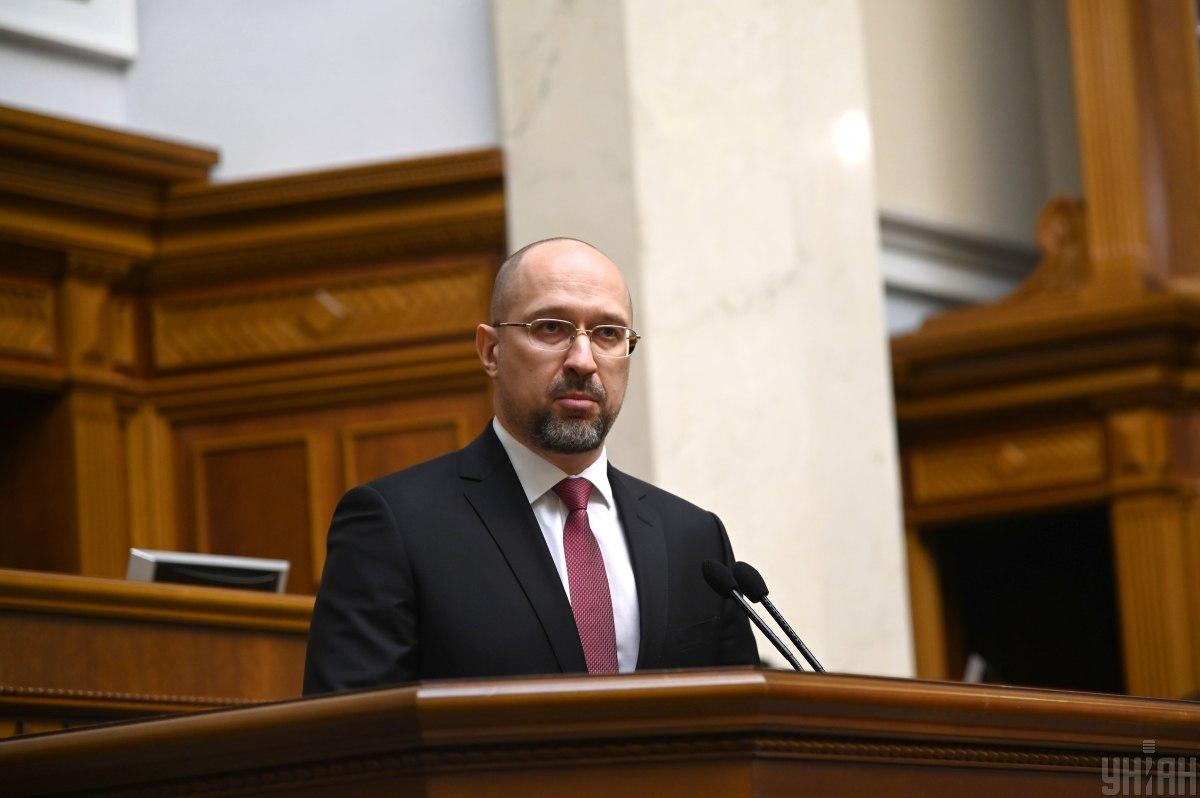 Denys Shmyhal / Photo from UNIAN
A few days ago, media outlets reported on the looming and almost inevitable dismissal of incumbent Prime Minister Oleksiy Honcharuk.
Initially, the media suggested Ukrainian politician Sergiy Tigipko might become a new prime minister, but such rumors were denied by Chairman of Ukraine Parliament's leading Servant of the People faction David Arakhamia.
Meanwhile, new rumors are spreading: since there are supposedly not enough votes for the appointment of a new prime minister, Deputy Prime Minister Denys Shmyhal, who joined the Cabinet only a month ago, may become acting head of government after Honcharuk's resignation.
UNIAN gathered some information about the official.
Who is Denys Shmyhal
According to the Government portal, he was born in 1975 in Lviv. In 1997 he graduated from Lviv Polytechnic National University with a degree in production management (mechanic engineering), engineer-economist. Ph.D. in Economics (2003). From 2009 to 2013 he became a public servant and worked in Lviv Regional State Administration.
In 2014, Shmyhal was appointed Deputy Head of the Main Department of the Ministry of Revenue and Duties in Lviv region. In 2015-2017, he worked as an advisor' Vice President' CEO, Member of the Supervisory Board of Lvivholod Ltd., and in 2017-2019, he held positions at PJSC DTEK Zakhidenergo.
Read alsoHoncharuk, Yermak meet in Kyiv restaurant amid rumors of PM's imminent sacking (Photo, video)
From August 2019 to February 2020, he served as Head of Ivano-Frankivsk Regional State Administration. On February 4, 2020, he was appointed Deputy Prime Minister of Ukraine, Minister of Communities and Territories Development of Ukraine.
Shmyhal told journalists that President Volodymyr Zelensky and later Prime Minister Oleksiy Honcharuk had suggested that he join the government. When the Verkhovna Rada considered the issue of appointing Shmyhal, the prime minister separately noted the candidate's success in his work as Head of Ivano-Frankivsk Regional State Administration.
In an interview with the media, Shmyhal called the priorities of his work for the year "the completion of centralization, the successful start of reform in construction industry, and the launch of large-scale housing development across the country."
Shmyhal in politics
In 2014, he ran for the Verkhovna Rada as an independent candidate in the 121st constituency in Lviv region. However, he failed to gain enough votes to be elected (188 votes were cast in his favor).
A year later, he ran for Lviv Regional Council with the People's Control Party – again, without success.
Shmyhal's declaration of assets
According to his declaration for 2018, the official owns a garage and a 2,200 square meter land plot in Lviv region. His wife Kateryna owns a 215 square meter house, several land plots, and a non-residential building with an area of over 400 square meters.
She also owns a 2016 Land Rover worth almost UAH 832,000 (US$33,835).
In 2018, Denys Shmyhal earned about UAH 3.5 million (US$142,334) working at DTEK. His wife declared UAH 200,000 (US$8,133) in income from the alienation of movable property.
The couple has US$115,000 in cash.