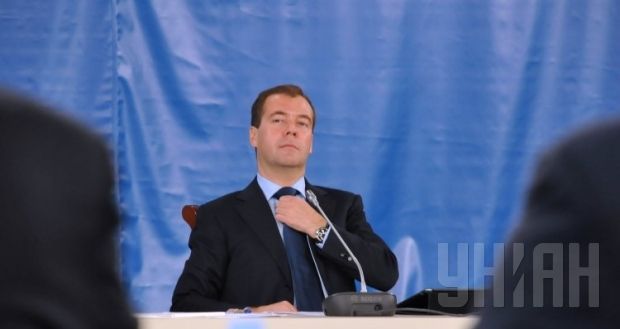 UNIAN
He was commenting on the claims of Ukrainian President Petro Poroshenko that the Russian Federation gave a bribe to ousted former Ukrainian President Viktor Yanukovych's regime in exchange for Ukraine's refusal to sign the Association Agreement.
"If a $3 billion sovereign loan received by Ukraine from Russia is a bribe according to Poroshenko, then the billions negotiated by Ukrainian leadership with the IMF is the organization of a large-scale theft", the statement reads.
As UNIAN reported earlier, Ukrainian President Petro Poroshenko said Monday in an interview with Bloomberg Television that Russia's $3-billion-dollar loan to his country was a "bribe" sealed by the ousted President Yanukovych.
The Kremlin wants Kyiv's current authorities to say it definitely whether they consider themselves as a legal successor to the former government or if they will reject their liabilities, Kremlin spokesman Dmitry Peskov said on Monday.