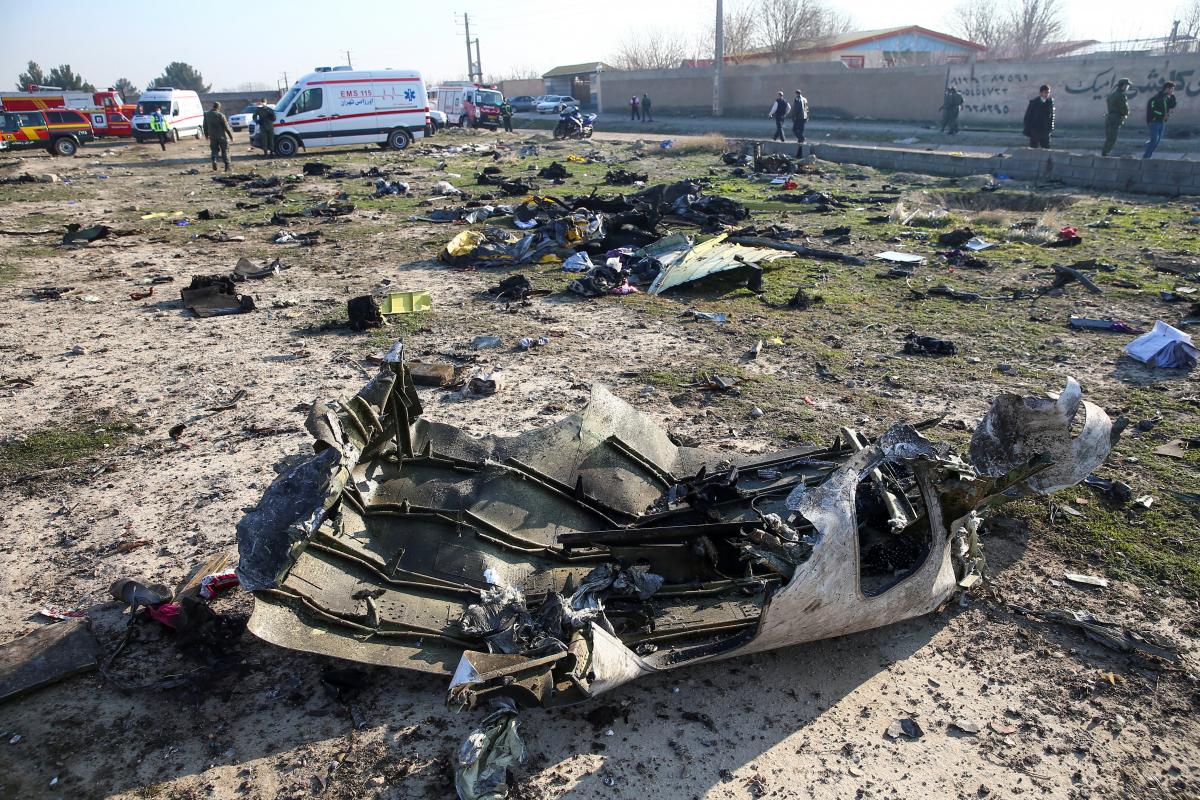 REUTERS
Ukrainian Foreign Minister Vadym Prystaiko has said at a joint press conference with his Sweden counterpart Ann Linde that an Iranian delegation will arrive in Ukraine soon, which will "bring news" on the probe into the downing of Ukraine International Airlines (UIA) flight PS752 in Iran on January 8, 2020.
"We've discussed with the minister [the probe into the downing of a Ukrainian plane], as we are in this group of five countries whose citizens, unfortunately, died in the crash. We've also discussed how we are moving forward [in the investigation," he said on March 2.
According to Prystaiko, his Canadian counterpart François-Philippe Champagne will pay an official visit to Ukraine in a few days. The two will have a telephone conversation with their British and Afghan colleagues during which they will discuss progress in the investigation.
Read alsoUkraine works on three "classified theories" about why Iran downed Ukrainian plane – NSDC
The minister added that the spread of coronavirus in Iran had not affected the probe.
"Coronavirus did not affect this work. We have an embassy there and contacts with the Iranian side. In the near future, we expect a large delegation from Iran, which will bring the news that we are all looking forward to hear... I think that in a couple of days we will be able to tell in more detail how the investigation is going on, in particular, the work with the black boxes and with regard to compensation," he said.
As UNIAN reported earlier, Kyiv-bound UIA flight PS752 crashed shortly after takeoff from Tehran's Imam Khomeini International Airport in the early hours of January 8. It was carrying 167 passengers and nine crew members on board. Two passengers and the crew members were Ukrainians. There were also 82 citizens of Iran, 63 citizens of Canada, 10 citizens of Sweden, four citizens of Afghanistan, three citizens of Germany and the United Kingdom each. There were no survivors.
On January 11, Iranian President Hassan Rouhani officially admitted that the Ukrainian airliner had been shot down by accident as a result of a "human error" and that those responsible would be held accountable.
On February 2, intercepted communications between Tehran Airport's air traffic control tower and the second pilot of Iran's Aseman Airlines flight at the time of the crash of flight PS752 were released by TSN.Tyzhden. Tehran blamed the Ukrainian authorities for leaking what it described as confidential evidence, and said it would no longer share investigation materials with Ukraine.
On February 14, the Iranian Foreign Minister said Iran did not plan to hand the black boxes over but it would not decrypt their data without the participation of the parties concerned.