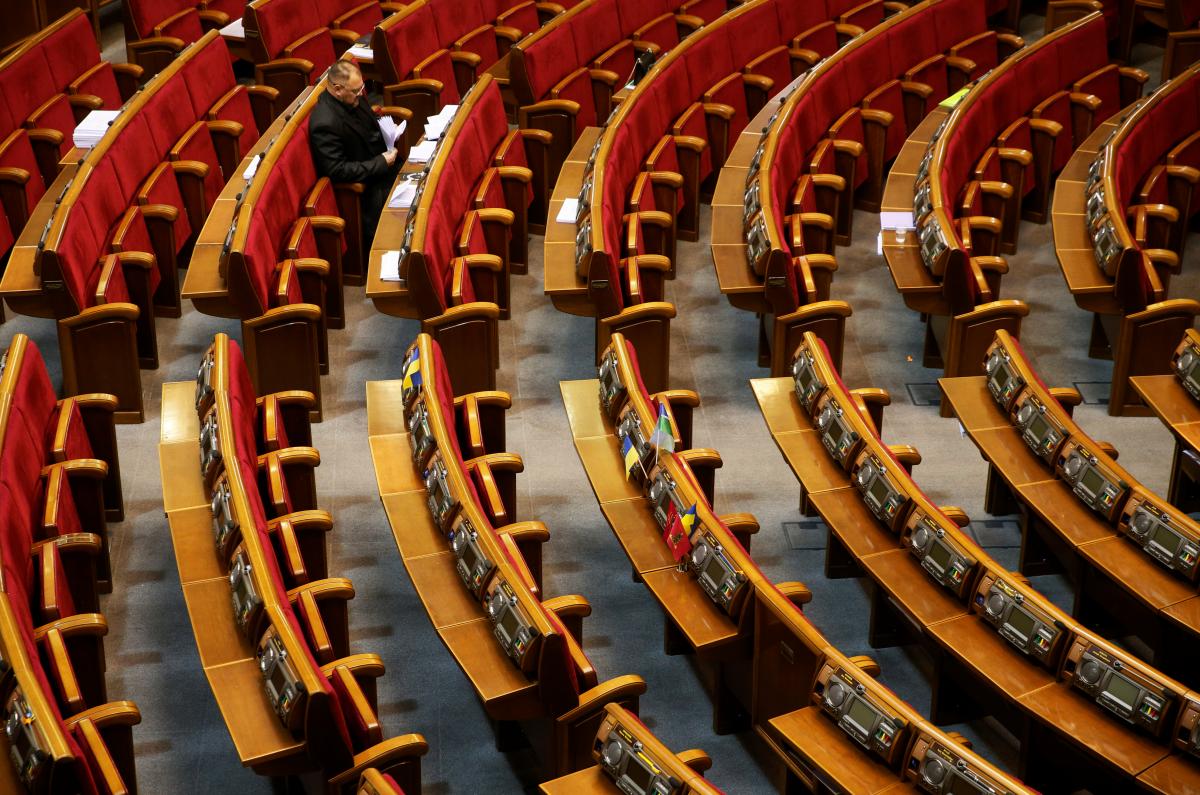 REUTERS
First Deputy Head of the Servant of the People faction Oleksandr Kornienko has annonuced a "package" vote on the new government composition on Wednesday.
Answering journalists' questions, he stressed the composition of the new government would be approved in one vote, according to an UNIAN correspondent.
At the same time, the Holos faction insists that each of the candidates for ministerial posts first report on what they intend to do at the helm of respective ministries.
"We have two demands – to amend the agenda and first hear the report of all law enforcement agencies... And after this report, we'll hear each minister – presentations, answers by candidates who are set to become ministers, and individual votes. That's because we're not ready to consider or support some 'pig in a poke'," Ukrainian MP from this faction Yulia Klymenko said.
Read alsoRada's profile committee endorses Honcharuk's resignation
She said the Servant of the People faction wants a package vote for the new government composition.
Answering a UNIAN question whether the faction will vote for the resignation of the current government, Klymenko said: "We did not vote for the appointment. But let's see on what basis they will be fired and make our decision. But in principle, it's a question of the mono-majority – they appoint and they dismiss – this is their political responsibility."