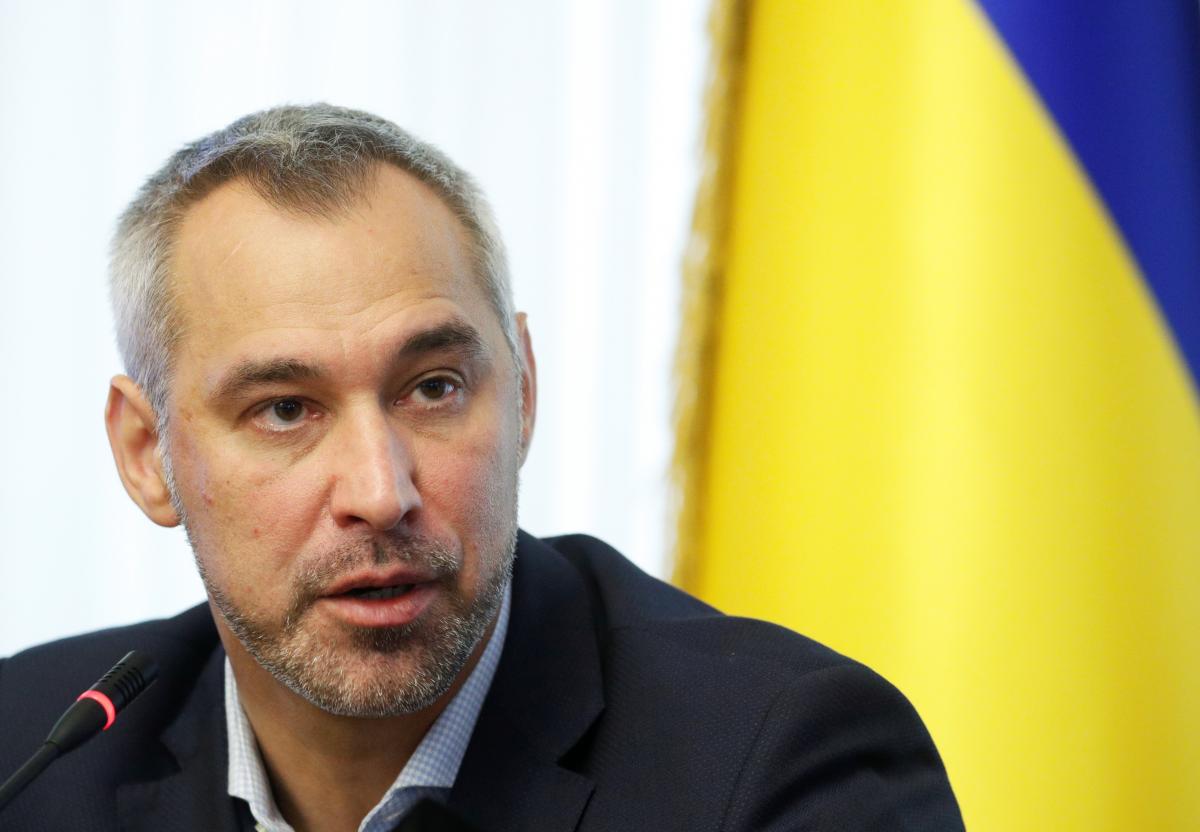 REUTERS
Ukrainian parliamentarians have voted in favor of a motion of no confidence in the country's Prosecutor General Ruslan Riaboshapka.
Respective resolution No. 3154 was backed by 263 MPs out of the 376 lawmakers registered in the session hall on March 5, according to an UNIAN correspondent.
As many as 179 members of the Servant of the People parliamentary faction and 36 members of the Opposition Platform – For Life Party voted for Riaboshapka's dismissal. The For Future group gave 15 votes, the Dovira group 16 votes. In addition, 17 independent MPs backed the decision.
Read alsoParliament votes to accept PM Honcharuk's resignation, Cabinet disbands
Yulia Tymoshenko's Batkivshchyna Party, Petro Poroshenko's European Solidarity Party, and the Holos (Voice) Party did not give any vote.
Eighteen lawmakers voted against no confidence in Riaboshapka, 73 abstained, and 22 did not take part in the vote.
The resolution provides for expressing no confidence in Prosecutor General Riaboshapka, which entails his dismissal from the post.
The resolution, in particular, says that, given the "importance and urgency of establishing justice on key demands by the public, there is every reason to assert that Ruslan Riaboshapka's performance as prosecutor general and, as a result, his suitability for the position, is insufficient."
"The failure to investigate and a delay in an investigation into the most notorious crimes indicate the Prosecutor General's unwillingness, impossibility or inability to ensure the fulfillment of the tasks set by law before the Prosecutor General's Office, including the prosecution in general," it says.
The document shall come into force from the moment of adoption.
When addressing parliamentarians before the no-confidence vote, Riaboshapka said that "the resolution is based on a blatant lie and manipulation."
"I haven't become anybody's servant. I have been and remain independent. But an independent prosecutor cannot be forced [into doing what others want], he can only be fired. And I'm leaving, but I'm leaving to return," he said.
After these words, he left the session hall, despite Parliament Speaker Dmytro Razumkov's comment that Riaboshapka should stay for a Q&A session.
Some lawmakers shouted 'Shame!' after the chief prosecutor had left the hall.