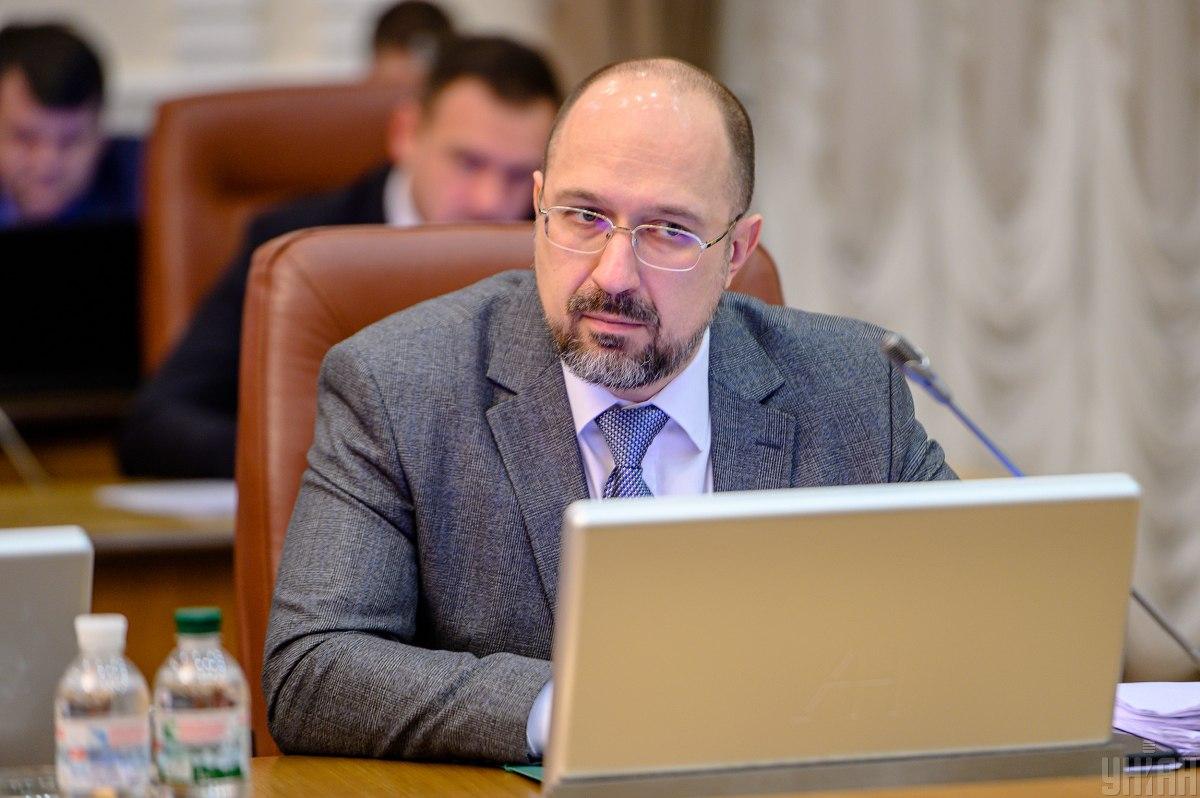 Photo from UNIAN
Ukrainian Prime Minister Denys Shmyhal says water can be supplied only to the population of Crimea, but not to industrial enterprises.
"Yesterday I spoke very clearly about water supplies to the Ukrainian Crimea. We will not supply water for industrial and military facilities. An exclamation mark. That's it. We will supply water in case of demand of or humanitarian threat to Ukrainians for household needs, for drinking. Via tank cars, cans, bottles, we must provide it – this is our duty to our Ukrainians," he said during a Q&A hour in the Verkhovna Rada, answering the question by MP Yulia Klymenko about his statement that water should be supplied to the peninsula, and further refutation on social networks, according to an UNIAN correspondent.
Read alsoUkraine's new PM rolls back on his statement on water supplies to Crimea
Part of the session hall took these words disapprovingly, while another part supported it by applause.
Shmyhal emphasized once again: "We are not talking about resuming the industrial supply of water," and called "not to manipulate such things."
As UNIAN reported earlier, speaking at a panel show Thursday night, Shmyhal said the issue of supplying water to occupied Crimea "is not a matter of trade with the occupying state, it is not a matter of a certain business – it is a matter of humanitarian responsibility before people who live in Crimea." Shmyhal emphasized that "the lack of water there will lead to a humanitarian disaster."
Later, he said his earlier statement on a possibility of resumption of freshwater supplies to Crimea had been pulled out of context.
"Panel show format is not the best one for discussing complex issues. For example, the issue of water supply to Crimea," Smyhal wrote on Facebook overnight Friday, March 6, amid backlash in social networks following his statement, picked up by most major news outlets in Ukraine, approving the resumption of water supplies to Crimea for humanitarian purposes.
"Once again, I'd like to emphasize that the government doesn't forget about Ukrainians living in the territory of the temporarily occupied Ukrainian Crimea. We want to help these people. We want them to feel that we care about them. In fact, for technical reasons, it's impossible to divide water flowing to people and water flowing to military bases," the newly appointed prime minister noted. "This message was lost in the noise of the studio," he added.