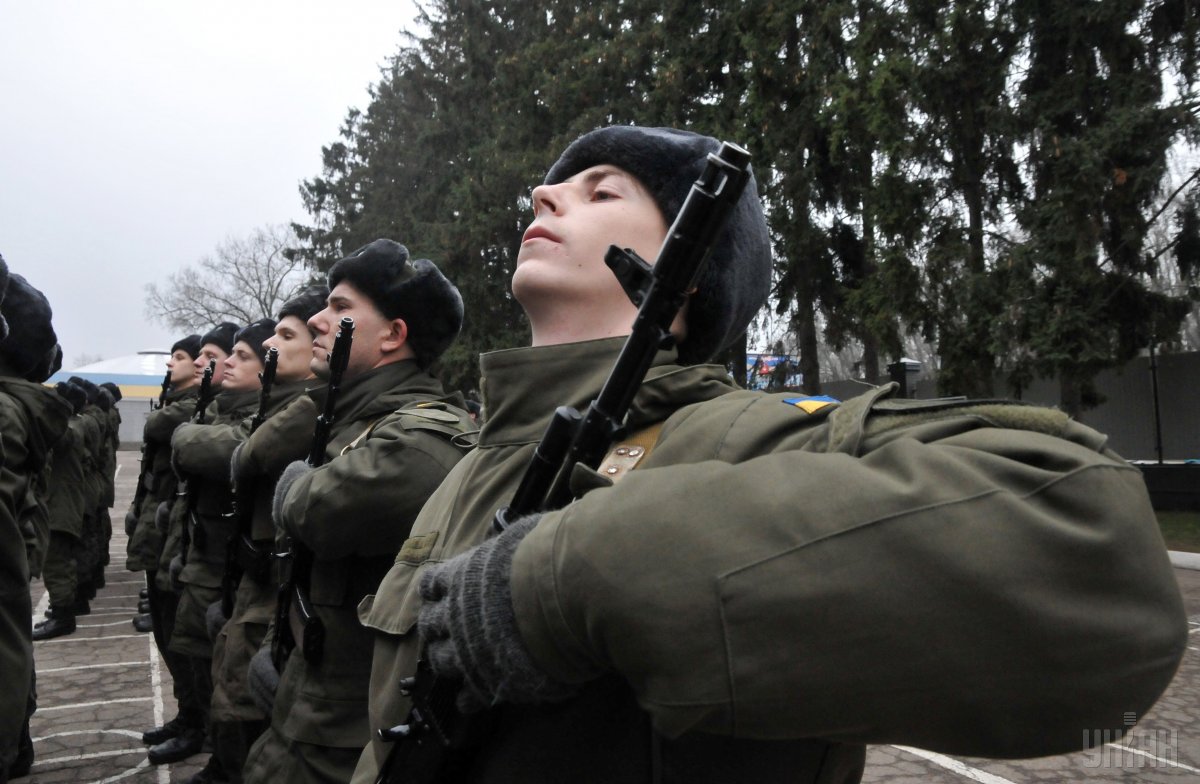 Photo from UNIAN
There are "plenty of military lessons" for the U.S. in Ukraine, which is now into its sixth year of a Russian invasion that has cost more than 14.000 Ukrainian lives and displaced millions, says Volodymyr Yelchenko, the Ukrainian ambassador to the United States.
"This is real war going on in the middle of Europe and this experience is different from Syria or Afghanistan or Iraq, so this is probably something which the U.S. military doesn't have experience with," Yelchenko said in an exclusive interview with Military Times in Washington.
Yelchenko said he has heard from people inside the Pentagon that "they really enjoy learning from Ukrainians, who are on the front line, about their own experience. I think this is very valuable" for the U.S. military.
The "full spectrum" of Russian military doctrine has been on display in Ukraine since the Russians took over Crimea in 2014 and are engaged in ongoing bloodshed, assisting its proxy forces in the east.
Read alsoUkraine responds to Lavrov's offer for both countries to appoint ambassadors
That doctrine includes the use of conventional forces like mechanized infantry backed by armor and artillery, special operations forces, assassination and bombings, electronic warfare, cyber attacks, and the weaponization of information. It is a combination of efforts often referred to as "hybrid warfare."
Michael Carpenter, a former deputy assistant defense secretary responsible for Russia, Ukraine, Eurasia and the Baltics, offered a take similar to Yelchenko's.
"We learn more from how Ukrainians fight this hybrid warfare with the Russians than we do through any other means," said Carpenter in an interview with Military Times.
"And so in terms of how Russia uses electronic warfare, how they use artillery systems, how they do reconnaissance, how they use their special operations forces, all of this is of very high value to not just our intelligence community, but to our military, in terms of understanding what we need to do to prepare in the event that we're either facing Russian proxy forces, in some theater of war, say in the Middle East or elsewhere, or in the event that a NATO ally is engaged with Russian forces directly."
To counter the Russians, Yelchenko offered Military Times a wish-list of weapons systems that they would like from the U.S. At the top of the list are Patriot anti-missile systems. "Ideally, of course, we dream to have the Patriot system but it's too expensive," said Yelchenko. "To cover Ukraine, we probably need four to six, which is billions of dollars."
Included in recent European Defense Initiative funding is $250 million that the U.S. Congress authorized for the Ukraine Security Assistance Initiative, which can be used to replace any "weapons or defensive articles" provided to Ukraine by the U.S. government. Such funding became a flashpoint in 2019, eventually becoming a central issue in the impeachment of President Donald Trump, who was acquitted in the Senate.
Among other items, the Ukrainians would like are more Island-class patrol boats. Lots more.
"It is not my opinion, this is what our defense ministry and navy are saying all the time that to at least be able to contain Russia's movements in the Black Sea, we need like between 30 to 40 Island-type ships," said Yelchenko.
There's a long way to go for that wish to be fulfilled.
Read alsoU.S. Department of Defense orders Javelin missile systems for Ukraine
"As you may know, there were two of those delivered to train last year," said Yelchenko. "And there are three [coming] in July. So we're talking about five ships in two years, but we need 30 minimum."
Ukraine wants "even smaller things" like more Javelin anti-tank weapons, sniper rifles and grenade launchers, said Yelchenko. The weapons were among the long-sought-after lethal aid finally delivered by the Trump administration. "All of this is very effective on the front lines," he said.