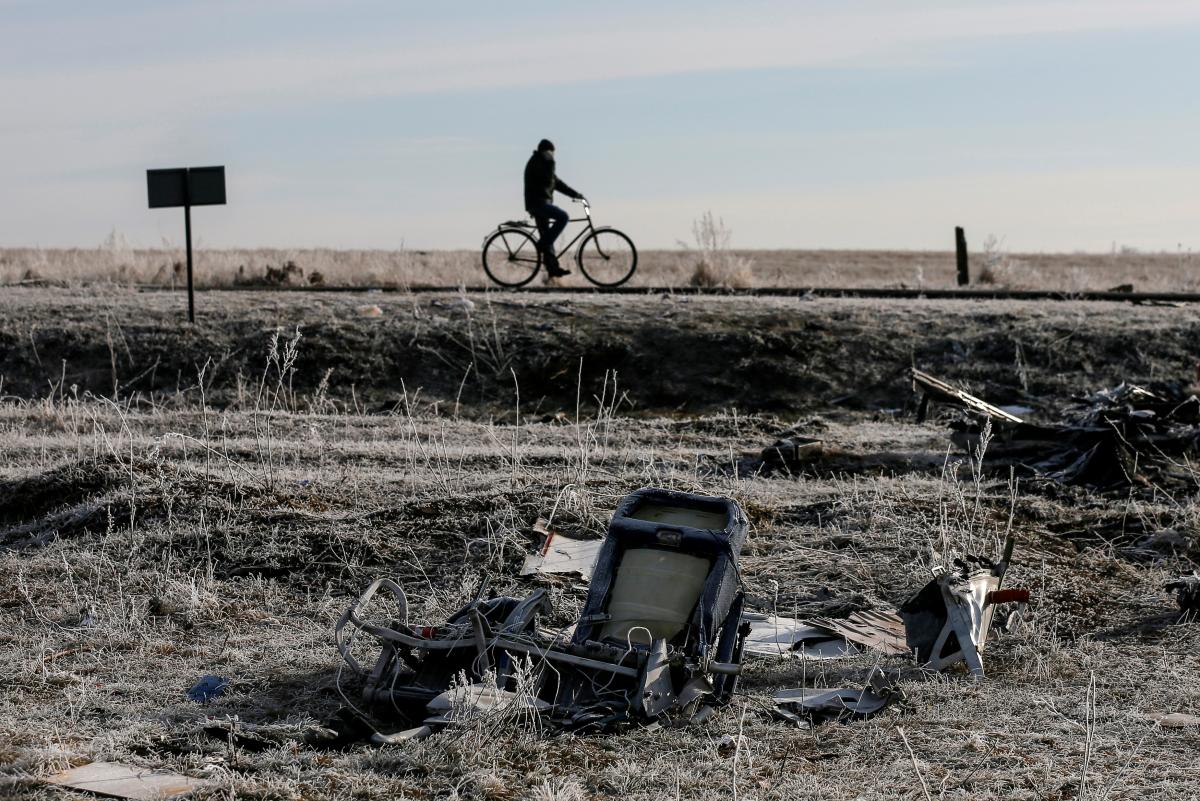 REUTERS
On March 9, a trial of the MH17 downing case began in the Schiphol complex in the Netherlands. The Joint Investigation Team (JIT) representing five countries whose citizens died in the crash over Donbas presented the results of its investigation in May 2018, which completely refuted the version put forward by the Kremlin.
"Based on intercepted communications, eyewitness testimonies, videos from the crash area, and satellite imagery, JIT presented the results of their investigation in May 2018. They confirmed that the Buk air defense system that launched a deadly missile was part of the Kursk-based 53rd brigade of the Russian Armed Forces. Earlier, investigators found that the missile was fired from territory controlled by pro-Russian militants," Ukrainian Ambassador to the Netherlands, Vsevolod Chentsov, told ZN.ua.
These findings completely refuted the Kremlin's version of events claiming that it was Ukrainian government troops who shot down the passenger jet.
In 2018, the Netherlands and Australia officially accused Russia of involvement in the MH17 crash, demanding that the Russian government acknowledge its responsibility for the tragedy.
So far, tripartite consultations are underway, while the Russian Federation denies all charges.
Read alsoMH17 case: Think tank predicts Russia's stance during trial
If the court proves that those accused acted in coordination with Russian government officials, it will be much harder for the Kremlin to defend itself in the UN International Court of Justice, the diplomat explains.
The fact is that the ICJ is considering an interstate lawsuit Ukraine had launched, charging Russia with violation of the UN Convention on the Suppression of the Financing of Terrorism.
So the MH17 downing is one of the key episodes of that litigation.
And although the trial in Schiphol differs from that underway in the ICJ (in the first case, specific suspects are charged, while in the latter the defendant is the Russian government), these two trials are closely interconnected.