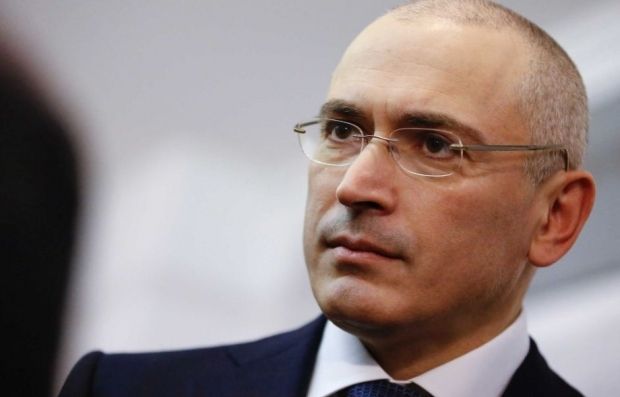 REUTERS
He added that no real rapprochement between the West and Russia was impossible as long as Russian President Vladimir Putin remained in power.
Khodorkovsky said he believes that the conflict between Russia and Ukraine, with Russia's annexation of Crimea and support for militants in the east of Ukraine, could last as long as the continued division of North and South Korea.
"A freezing of the conflict is the only reasonable expectation," Khodorkovsky said.
He also urged the United States to refrain from providing weapons to Ukraine, because, in his opinion, the majority of Russians already believe the conflict there is between Russia and the United States.
"This situation is going to keep on developing in this direction if [U.S.] arms start being shipped to Ukraine," he said.
In 2014 Western countries decided to impose sanctions against Russia after its annexation of the Crimea, and later due to Moscow's role in the conflict in the Donbas.
Some Western politicians believe these sanctions are insufficient and have called for defensive weapons to be given to Ukraine. Majorities in both chambers of the U.S. Congress support arming Ukraine, but U.S. President Barack Obama has not decided to send weapons to Ukraine, despite having been given authority by Congress last November to do so.