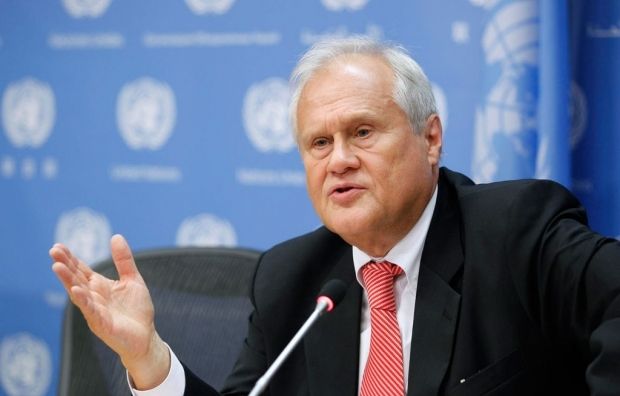 Photo from unmultimedia.org
Serbian Foreign Minister Ivica Dacic, who was on a visit in Vienna on Wednesday to discuss issues related to activities of the organization, clarified that the consent of "all parties" is required for Sajdik's appointment, according to Russian news agency RIA Novosti.
According to Dacic, a meeting on the appointment of the new OSCE special representative is scheduled for June 20 in Kyiv, for June 21 in Moscow, and for June 22 in Belgrade.
The participants of this meeting are not being disclosed. However, a source in the OSCE told the agency yesterday that in the near future Sajdik intends to visit the capital of the leading countries of the OSCE, among them Moscow, to " introduce himself."
As UNIAN reported earlier Sajdik is considered as a main candidate for the post of OSCE representative to the Trilateral Contact Group on Ukraine. He would replace the Swiss politician Heidi Tagliavini, who has submitted her resignation.
Serbia currently holds the presidency of the OSCE.