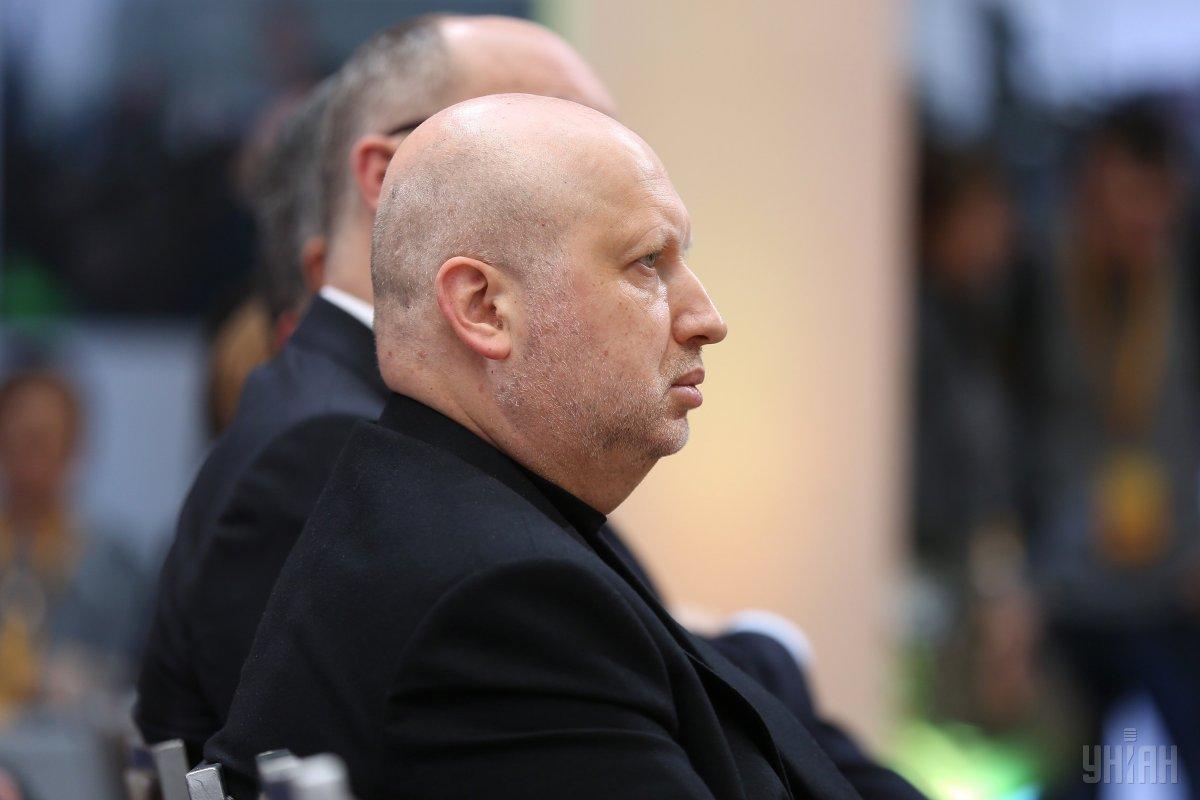 Oleksandr Turchynov / Photo from UNIAN
Former Secretary of the National Security and Defense Council (NSDC) Oleksandr Turchynov, who served as Ukrainian president in 2014, has told how he tried to get in touch with the Russian president as Russia was unfolding the annexation of Crimea, and how he bluffed a senior Russian official.
In an interview with Crimea.Realities, Turchynov mentioned the phone call from Speaker of Russia's State Duma Sergei Naryshkin, whom he tried to bluff.
"There came threats that if Russian-speakers, Russians, get killed, they will be put us on an international wanted list as war criminals. I told him [Naryshkin] 'You know, you already are a war criminal. You've unleashed an undeclared war against a state that has signed a peace agreement with you. You are already a war criminal. And you have no grounds to be in the territory ...' And then he told me that 'there will be grounds'," Turchynov said.
During his second conversation with Naryshkin, the Ukrainian official tried to buy some time.
Read alsoRussia "fully destroyed" political rights in Crimea – Freedom House
"The Russian General Staff declared an ultimatum to our [military] units in Crimea who hadn't betrayed allegiance that they must lay down their arms before midnight. I had to buy time by any means. Therefore, I tried to call Putin via a special communications line with the Kremlin ... They [Turchynov says about Naryshkin] tell me that he won't talk to you [Turchynov], as you're illegitimate. Two hours left until the ultimatum deadline. I then warned him that they [the Ukrainian military in Crimea] received an order to shoot to kill. I said I would inform all embassies that Russia was plotting an assault on Ukrainian military units. So, all responsibility for all bloodshed in that assault will rest with you. As a result, they [Russian military] didn't storm," he added.
According to Turchynov, such a bluff gave the Ukrainian military time to mobilize, equip the army, and prepare forces and means to repel the Russian attack, which was already expected from the north and east.
As UNIAN reported earlier, President of Ukraine Volodymyr Zelensky on Wednesday, February 26, signed a decree establishing this date as Day of Resistance to the Occupation of the Autonomous Republic of Crimea and the City of Sevastopol.
Read alsoRussia coming up with new ways to try to legitimize Crimea annexation – media
On February 26, 2014, a large-scale rally of supporters and opponents of the territorial integrity of Ukraine took place outside the Crimean parliament. Among the first were Crimean Tatar and pro-Ukrainian activists, opposed by pro-Russian activists organized by the leaders of Russian Unity, headed by Sergei Aksenov, who now heads the Russian occupation government of Crimea.
In January 2015, the Crimean department of the Russian Investigative Committee opened a criminal case into the "riots" at a rally on February 26.