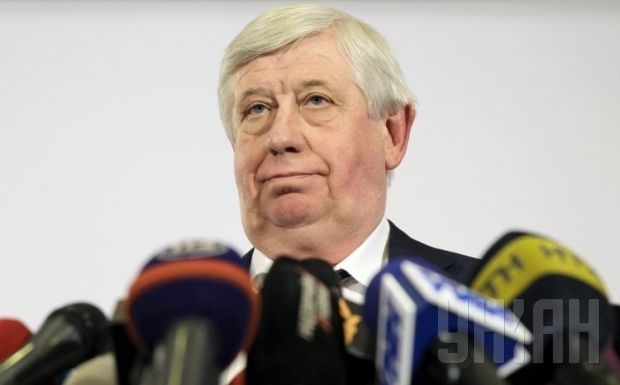 UNIAN
This was stated by the Prosecutor General Viktor Shokin, Ukrainian newspaper Ukrainska Pravda has reported.
"When [former SBU chief Valentyn] Nalyvaichenko stated that Danylenko was involved in transactions and was a co-owner of BRSM-Nafta oil depot, we opened a criminal case related to these issues," Shokin said.
"As of today, it has been established that Danylenko is neither a co-founder, nor carried out any deals," Shokin said.
"The so called 'ecocide' case has been closed. At present, we have no questions for Danylenko," Shokin added.
Earlier, the then head of the Security Service of Ukraine (SBU) Valentyn Nalyvaichenko claimed that the former deputy prosecutor general Anatoliy Danylenko had provided "cover" for the illegal activities of BRSM-Nafta oil depot near Kyiv, where a major fire broke out early this month.
Last year a scandal erupted regarding the allegations of the misappropriation of 140 acres of public water bodies by the official, and regarding his extensive business activities.
He was dismissed from the GPO along with the Prosecutor General Vitaliy Yarema in February this year.