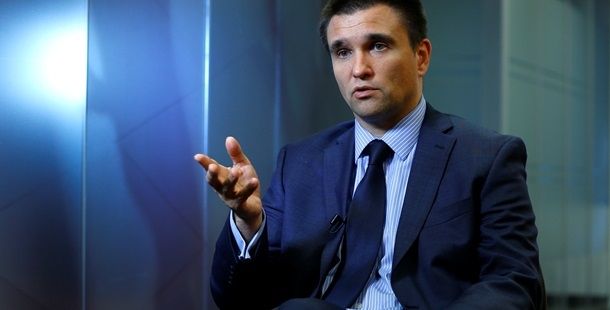 REUTERS
"The EU report on the implementation of the Action Plan on a visa-free regime by Ukraine was published on May 8," he said.
"Out of 15 areas that have been evaluated, two of them were fully implemented, another eight are almost completed, four areas have good prospects and one area is partially fulfilled," Klimkin said.
"Primarily, the progress towards the EU affects our progress towards a visa-free regime with Canada, Australia and Japan. In Riga, we were able to remove the key political obstacles that were caused by the ideas of Europeans regarding migration flows," Klimkin said.
The minister also named several things that remain to be done. They include the replacement of passports and the establishment of border monitoring systems.
"We have a clear agreement on December 15 as the final date on which the EU will provide a comprehensive report of what Ukraine has done," he said.
"Firstly, we need to create a system of primary identification of persons - we will never get into Europe with our old passports. Secondly, we need to create an integrated border management system. We need people on the border, but not a lot of border inspections. Thirdly, we need a comprehensive solution to the problem of the detention of migrants and refugees."