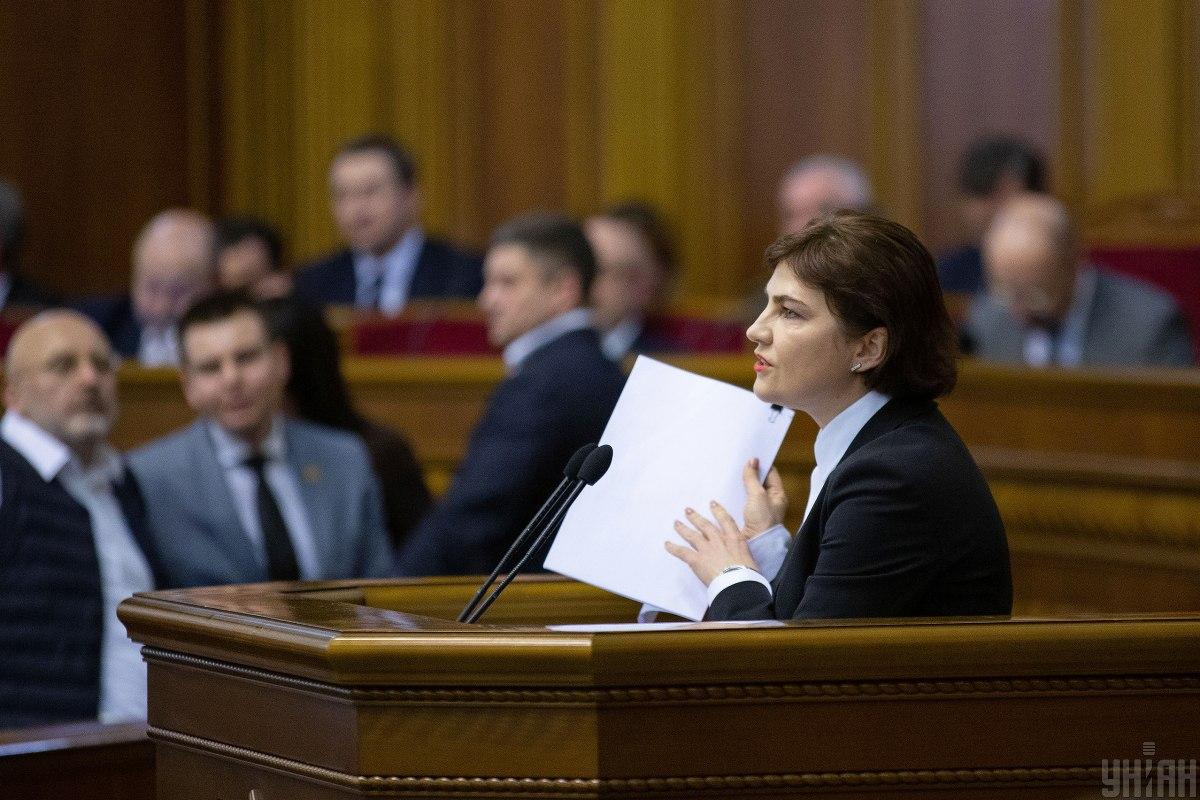 Photo from UNIAN
New Prosecutor General of Ukraine Iryna Venediktova has commented on the initiative she had voiced earlier to repeal the law on clemency for participants in the Revolution of Dignity.
While Parliament considered her appointment, Venediktova was asked whether her position changed on the initiative.
"As for the law on, as you call it, 'clemency'… If you read the law correctly and check if it is in line with the criminal procedure law, you will also have certain questions. Therefore, let's be honest here in parliament. Either we admit the fact that the courts in their judgments are already circumventing the norms of the law, therefore, law enforcement agencies must either comply with the criminal procedure legislation or this law," Venediktova said, according to an UNIAN correspondent.
Read alsoNew Ukraine's Prosecutor General: Who is Iryna Venediktova
She added the task of the Verkhovna Rada was to "harmonize legislative acts."
"You can't be all 'white and fluffy' here and at the same time demand results. You know that case No. 1455 [on Maidan shootings] is on pause. Therefore, it is simply necessary to realize: either we implement a special law that is contrary to criminal procedural legislation and remain on pause, or we want a comprehensive and objective investigation so that our special laws comply with laws whose force is higher," Venediktova said.
She called on the lawmakers to decide: "Either you comply with the laws that you adopt and do it logically, or you don't."
On February 20, 2020, the then Acting Director of the State Bureau of Investigation Iryna Venediktova talked about the need to repeal the law "On the prevention of prosecution and punishment of persons regarding the events that took place during peaceful gatherings, and the recognition of some laws of Ukraine as invalid" of 2014. According to her, there is a contradiction between this law and the Code of Criminal Procedure.