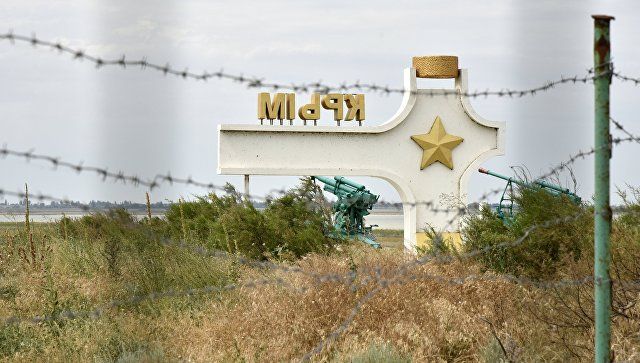 REUTERS
U.S. Senator Bob Menendez (Democrat-New Jersey) has criticized Russia for what he called "serious human rights" abuses in Crimea during the six years since Russia's illegal occupation and annexation of the peninsula from Ukraine.
"Today, as it was six years ago, Crimea remains Ukrainian territory. Period," Menendez, the ranking member of the Senate Foreign Relations Committee, said on March 18, Radio Free Europe/Radio Liberty (RFE/RL) said.
Read alsoTurkey once again declares its non-recognition of Russian annexation of Ukraine's Crimea
"On this somber day, I stand in solidarity with the Crimean people, who continue to face serious human rights abuses at the hand of their occupiers, including torture, arbitrary arrests, and the erosion of basic freedoms of expression and association," Menendez said.
Menendez's criticism came as Russian President Vladimir Putin began a two-day visit to Crimea, which Moscow seized in 2014.
Moscow deployed military forces across Crimea and secured control of key government buildings in February 2014. The following month, it carried out a hastily organized referendum on Crimea's status that is considered illegitimate by more than 100 countries.
In a statement, Ukraine's Foreign Ministry criticized Putin's visit and denounced Russia's "cynical" disrespect for international law.
The visit coincided with Russian military exercises at a training range in Crimea. Russia's Defense Ministry said the drills involved 600 airborne troops
In his statement, Menendez noted that Congress "has made clear" in several pieces of legislation that "the United States should never recognize Russia's illegal occupation of Crimea."
Menendez urged other countries around the world to "adopt a policy of nonrecognition of Crimea as Russian territory."
"When world leaders do not speak out against Putin's use of violence to alter national borders, it only emboldens future illegal aggression," he said.