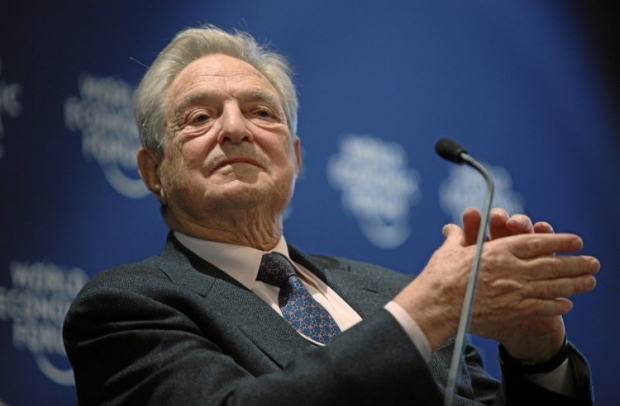 George Soros / Photo by UNIAN
"Sanctions, though necessary, are harmful not only to Russia but also to Europe's economy. By contrast, enabling the Ukrainian economy to flourish would benefit both Ukraine and Europe," he said.
Even more importantly, sanctions by themselves reinforce Putin's narrative that Russia is the victim of a Western or Anglo-Saxon plot to deprive it of its rightful place as a great power, equal to the United States. All of Russia's economic and political difficulties, the Kremlin's propaganda machine argues, have resulted from Western hostility.
"The only way to counter this narrative is to combine sanctions with effective support for Ukraine. If Ukraine prospers while Russia declines, no amount of propaganda will be able to conceal that Putin's policies are to blame," Soros said.
Unfortunately, Europe's leaders have chosen a different course, Soros said.
"They treat Ukraine as another Greece: a country in financial difficulties – and one that is not even a European Union member state. This is a mistake. Ukraine is undergoing a revolutionary transformation, and the current government is probably the one best able to deliver radical change."
There are indeed some significant similarities between the "old Ukraine" and Greece: both suffer from a corrupt bureaucracy and an economy dominated by oligarchs.
"But the new Ukraine is determined to be different. By keeping Ukraine on a short financial leash, Europe is jeopardizing the country's progress," he said.
"If Ukraine fails, the EU would have to defend itself. The cost, in financial and human terms, would be far greater than the cost of helping Ukraine. That is why, rather than drip-feeding Ukraine, the EU and its member states should treat assistance to Ukraine as a defense expenditure. Framed this way, the amounts currently being spent shrink into insignificance," Soros said.
Soros is a supporter of the theory of an open society and describes himself as an opponent of "market fundamentalism." He is also the founder of a network of charitable organizations, named the Soros Foundation.
One of the world's leading financiers, Soros has also provided consulting support with regard to the reforms in Ukraine. In January, Ukrainian President Petro Poroshenko met with Soros in Kyiv to discuss international aid and ways to increase financial assistance to Ukraine.