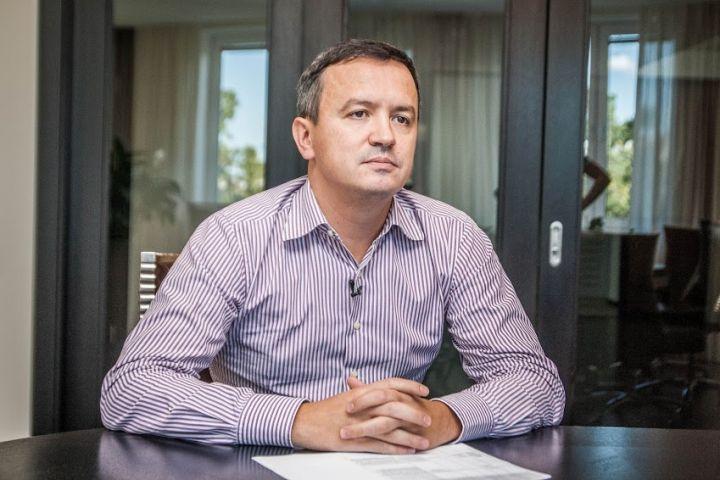 Minister Petrashko says he will submit an updated declaration within the deadline / Photo from Latifundist.com
Ukraine's newly appointed Minister of Economy, Trade and Agriculture, Ihor Petrashko, has not mentioned a number of assets in his declaration, namely two SUVs, an estate in the village of Romankiv outside Kyiv, and a flat in Moscow (Russia), co-owned by his wife, who is a citizen of Russia.
Journalists from the Skhemy (Schemes) project found out that the area of the house in the elite "Sunny Valley" cottage town in Romankiv is 409 square meters. According to the Ukrainian real estate register, it is owned by Petrashko's wife, Svetlana, who is a citizen of Russia. Also, she owns 15 hectares of land there.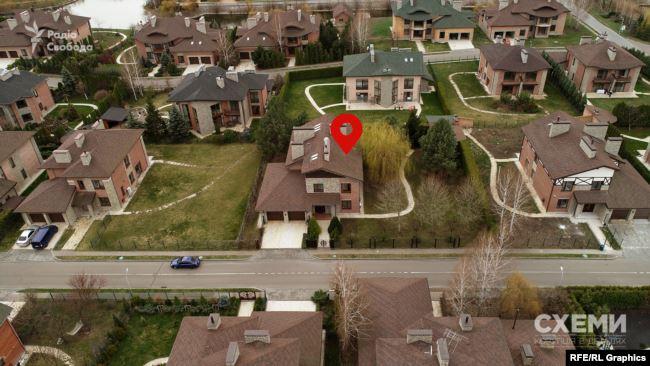 The area of the house is 409 square meters / radiosvoboda.org
The Moscow-based property was identified with the use of her former surname, Pozdnyakova. According to the Russian State Register of Real Estate, she co-owns a third of a 109-square-meter flat in Moscow's Donskoy district, sharing it with her mother and brother. The cadastral value of the property is RUB 18.035 million, which is about US$200,000.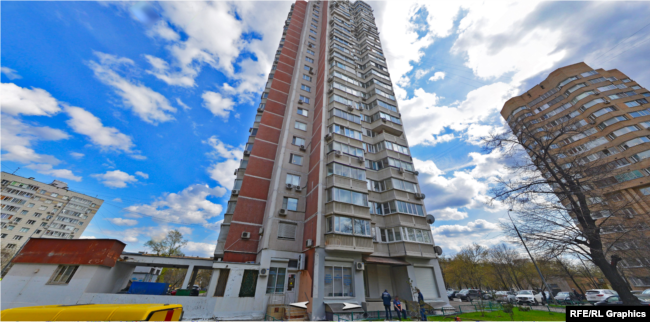 The minister's wife owns a third in a Moscow-based flat / Photo from radiosvoboda.org
Also, according to the registry of Ukraine's Ministry of Internal Affairs, Ihor Petrashko is the owner of two SUVs – a Suzuki Vitara S (2016) and a Land Rover Range Rover Sport (2017). They are not mentioned in his assets declaration now.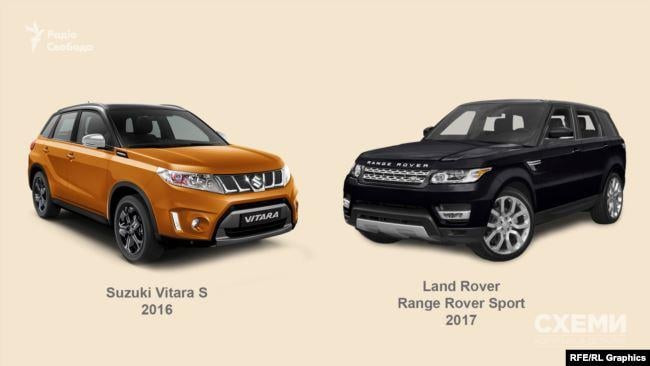 The minister also owns two SUV / Photo from radiosvoboda.org
While commenting on details in his declaration for Schemes, Petrashko said he had to submit the document before taking office, but he failed to complete it in full over the "lack of time."
"I filed it without details because everyone understands that it is impossible to collect so many documents within such a short period of time. Now I am gathering them, I have already prepared a new draft there and I hope to submit the updated version before the deadline set by the law," the minister said.
"I indicated only the Kyiv-based flat, because at least certain property was to be mentioned, and this is the place of registration, and the procedure required at least any address. We'll declare everything, everything is official, my income is all official – you will see huge revenue in the tax forms," he said.
When asked to clarify whether the Moscow flat where his wife has a share would be shown in the declaration, the minister thanked "for reminding" and noted that he "might have forgotten about it." Under the current law, an asset declaration could be updated within seven days since its first submission.
Read alsoUkraine's new economy minister outlines first steps in office to respond to looming crisis
Petrashko's short bio mentions, among other things, that he worked in representative offices of Ernst & Young.
As reported, since 2007, his work had been connected with Russian investment capital. Since then, Petrashko had run an investment banking department and was managing director of the Troika Dialog Ukraine investment company, a subsidiary of a large Russian investor, which, in turn, was a subject of a probe by the OCCRP project, where journalists exposed an offshore scheme used to launder billions of dollars by a Russian investment bank.
Also, the Russian group Troika Dialog is one of the investors of Sberbank of Russia. From 2012 to 2013, Petrashko was transferred to the Russian bank's subsidiary where he headed a corporate business department.
As UNIAN reported earlier, the Verkhovna Rada, Ukraine's parliament, appointed Petrashko as Minister of Economic Development, Trade and Agriculture of Ukraine on March 17.