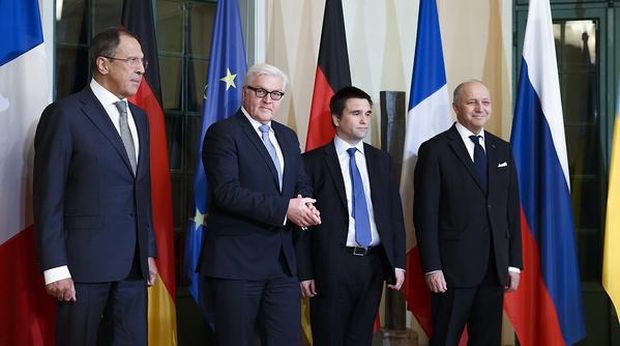 Photo from Ukrainian Foreign Ministry
"In fact, our main task during this meeting is to analyse the implementation of all provisions in the set of measures - all 13 provisions. And we intend to clearly show that none of the provisions has been fulfilled by the Russian Federation," Makeev said.
According to him, for Ukraine it is now important to get assurances that Russia is ready to stop the escalation of the conflict in the Donbas.
"Our expectations are that the Russian side will finally recognise the need for de-escalation," Makeev stated.
As previously reported, today the French capital will host a meeting of foreign ministers of Ukraine, Germany, France and Russia to discuss the settlement of the situation in the east of Ukraine. According to preliminary information, the meeting will be held behind closed doors with no media access.