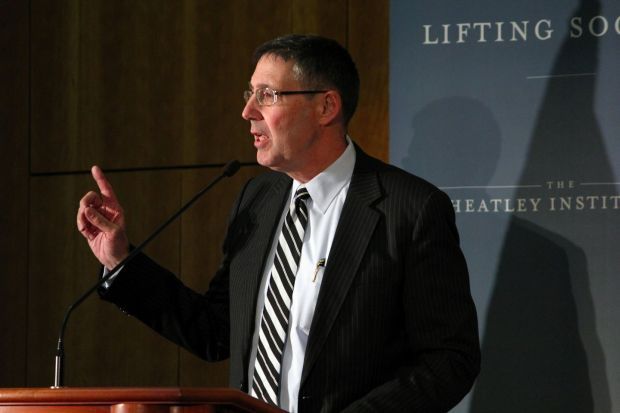 Photo from universe.byu.edu
"I think that by the end of the year Congress will pass laws that will allow help Ukraine with arms – we will see whether the president will agree to this," Herbst said.
"And I think that the next U.S. president, whoever they might be, will be aware of the danger and the scale of the crisis. And as soon as we have a president who is aware of the [scale] of the crisis, the United States will take a stronger line with respect to Russian aggression than it does now."
Herbst said he believes that almost all current presidential candidates have a realistic understanding of the crisis - both Democrats and Republicans.
"Not all, of course, but I can say that any candidate who does not have this understanding will not be the president of the United States," the former ambassador said.
He also said that Europe already has a better understanding of how dangerous Russian President Vladimir Putin is, and over time this will lead to a stronger stand in the United States and the EU.
According to Herbst, Ukraine should be provided with substantial military aid - namely, protective defensive weapons.
"A stronger response should be prepared within the framework of NATO - sending troops, weapons and equipment to the Baltic States," the former diplomat said.
Herbst also said he disagreed with the statement by the U.S. president that Ukrainian conflict was only a European conflict and not a global one.
As long as there is such kind of thinking, there will no effective U.S. strategy towards Russia, Herbst said.