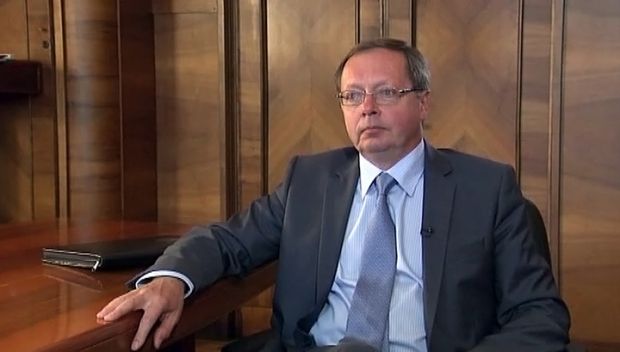 Photo from militant Web site
"It is time to understand that if we continue in the same vein, clashes in Donbas may acquire a new dimension, going far beyond the limits of this region," Kelin said at the special session, entitled "Ensuring Security and Stability in the OSCE Region in Light of Developments with Respect to Ukraine," held in Vienna, the press service of the Russian Foreign Ministry reported.
"Neither Russia, nor any other of Ukraine's neighbors, nor perhaps the European Union wants this," said the Russian representative said.
According to Kelin, the progress in the implementation of the Minsk agreements "is not sufficient yet."
"Six months are left until the end of 2015. The time envisaged for the implementation of constitutional reform, and the approval of a permanent special status for certain areas in Donetsk and Luhansk regions, is running out," Kelin said, stressing the "sincere" support for the Minsk agreements by Russia.
Russia denies being a party to the conflict in the Donbas, but a large and growing body of evidence has now all but proved that Moscow sends regular troops, weapons, tanks and ammunition to help anti-government militants in the Donbas wage a war against the Ukrainian authorities.
There is also a growing body of evidence that Russia may have had a hand in starting the conflict in Ukraine in the first place, with the former "defense minister" of the Donetsk People's Republic militant organization, Russian citizen and military intelligence officer Igor Girkin, claiming that he and his team of special ops soldiers "pulled the trigger of war" in eastern Ukraine by occupying police and security service offices in towns and cities in the Donbas starting from April last year.